"Owning the Libs" is not a good reason for GMC-leaning delegates to remain as voting delegates for UMC bishop elections.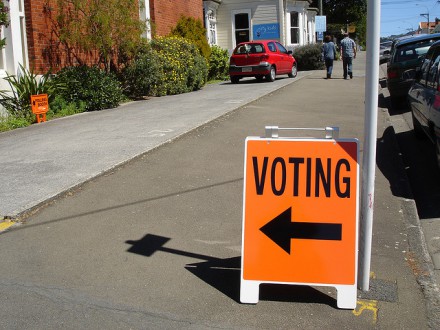 …A Matter of Dates
In October 2022, twenty-nine churches disaffiliated from The United Methodist Church at a special called conference of the Oklahoma Annual Conference. While that action is significant, it has led to an ethical conundrum for the Annual Conference: what is to be done about the clergy and laity connected to those disaffiliating churches who have been elected delegates to elect new bishops in The United Methodist Church?
You see, at least three clergy and at least two laity at these Oklahoma churches are elected delegates to jurisdictional conferences, to be held November 2-5, 2022. These conferences elect bishops to serve in The United Methodist Church. How many of these delegates are planning on voting for denominational leadership their churches are no longer are a part of?
The conundrum is if the clergy are disaffiliating with their churches, they actually cease to be United Methodist conference members at 12:01 am on the third day of the jurisdictional conference (the effective date of withdrawal is November 4th). And if they are laity and have not transferred their membership from an exiting congregation, they are no longer members of a United Methodist church, and thus are not eligible to vote.
Of course, there are technical ways around these things for those delegates to remain eligible, but then we hit the ethical dilemma: why are these people who are exiting United Methodism voting for the leadership of United Methodism? And should we care?
Yes. Yes, we should.
A Consequential Election
As I've written before, but it bears repeating, the United Methodist Bishops can single-handedly save United Methodism from itself come January 2023. The 2022 exiting of the most anti-gay bishops by mandatory or chosen retirement and the election of a wave of new bishops (of which every jurisdiction, in theory, has a center-progressive majority) is an exciting moment to turn the executive branch from cautious towards consequential leadership.
The inclusion of a dozen or more votes by GMC-headed delegates, though a minority, could be the difference between a wishy-washy inclusive bishop and an actively-affirming bishop. Some conservative-majority conferences have even set the disaffiliation dates for after jurisdictional conferences, allowing even GMC-headed delegates to continue to vote on episcopal elections.
This matters because bishops are the gatekeepers of whether charges against LGBTQ+ inclusive actions or persons are levied. By electing a solid majority of actively-affirming bishops in every jurisdiction, combined with the remaining makeup, bishops who openly support full inclusion would make a majority of the Council of Bishops for the first time in history.
That means they can continue the Traditionalist-approved 2020 policy to "hold in abeyance" charges against LGBTQ+ inclusion, or…
Outright say they will not be levying charges against LGBTQ+ inclusive actions in their regions, refusing to follow an unjust law in our polity.
So, you can see how electing a bold, affirming cohort of new bishops is so utterly needed: it's the chance to move the church forward and live into the new reality for almost 16-20 months before the chance to remove the restrictive polity sometime in 2024. Imagine what effect that will have on the denomination! And it would support further work outside the USA in contexts where LGBTQ+ persons are criminalized in both the church and society.
Leadership Integrity Resolutions coming
Thankfully, there are good people already working on this problem of delegate integrity.
There's a resolution penned by some North Central Jurisdiction delegates that is coming to their conference and others (I'll link it when it's public). The only conference that has published its version of the conflict of interest document is the Western Jurisdiction. I'll quote the latter parts of it, you can read the full resolution at the Western Jurisdiction website on the last pages of the pre-conference document.
Whereas, leaders who do not intend to remain in The United Methodist Church entangle themselves in a significant conflict of interest, and Whereas, the service of a leader whose call to discipleship is aligned with The United Methodist Church is prevented by the continued leadership of an individual who has made a private decision and/or public declaration to leave The United Methodist Church;

Therefore, be it resolved that the Western Jurisdiction expresses both respect and gratitude to those who have voluntarily stepped away from positions of leadership as they journey away from membership in The United Methodist Church.

Be it further resolved that, as we continue this period of transition the Western Jurisdiction calls upon every United Methodist, as a disciples of Jesus the Christ, to move forward in fairness and with integrity.

Be it further resolved that, in an effort to ensure that decisions about The United Methodist Church are made by those who are wholeheartedly committed to its future, the Western Jurisdiction believes that only lay and clergy members who intend to remain in The United Methodist Church are appropriately eligible to serve in positions of leadership; including but not limited to: local church, district, conference, jurisdictional, and general church level committees, boards, agencies, delegations, and episcopal leaders. We encourage Conference Boards of Trustees to develop codes of conduct to manage conflicts of interest that may arise around discussions of disaffiliation agreements.

Be it further resolved that the Western Jurisdiction asks all who intend to disaffiliate from The United Methodist Church to recuse themselves from leadership roles.
In the "Mean" time
It's important to note that this dillema is part of the Traditionalist playbook.
When the Protocol for Separation was being scheduled for the 2020 General Conference, there was an ask for exiting Traditionalists to not vote on full inclusion and other efforts to reform The UMC that would be held at the same conference. Traditionalist caucus group leaders refused, stating they could not sit idly by "while sin was voted on." Since the beginning of this splintering effort, traditionalists have pledged voting shenanigans, so the above scenario is just another chapter.
Indeed, one of the Traditionalist leaders has publicly stated he is staying in The UMC to assist churches as they leave the denomination. By remaining UMC, he expects to continue to have the privileges of membership and relevance even as he is actively setting fire to the foundations and spreading misinformation.
Resolutions such as the above may not work on paid caucus group leaders, but may have an effect on the rank-and-file members who can better spend their energies outside of a denomination they want to leave anyway. Several bishops are retiring early so they can do exactly that.
Matthew 5 reminds us to "let our yes be yes" not "let our yes be GMC yes–but I'll vote against UMC bishops in the mean time." Owning the Libs is not a valid reason to vote in a denomination you intend to exit. And I hope delegation heads, jurisdictional conferences, and annual conference leaders going forward deal with these conundrums in prayer-filled but firm ways.
Your Turn
Thoughts?
Thanks for reading, commenting, subscribing, and sharing on social media.