In 2016, I was honored to be one of the electors of a new United Methodist bishop (Bishop Karen Oliveto). This time, in 2022, I'll be one of three bishops' electors. It's an amazing process and I'm honored to have the support of my clergy colleagues for this role that I'm taking seriously–-and in the name of transparency, I'm sharing who I'm voting for.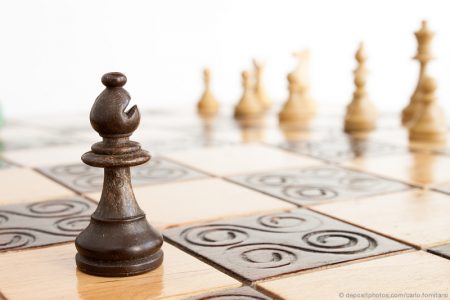 A Consequential Election
The United Methodist Bishops can single-handedly save United Methodism from itself come January 2023. The exiting of the most anti-gay bishops by mandatory or chosen retirement and the election of a wave of new bishops (of which every jurisdiction, in theory, has a center-progressive majority) is an exciting moment to turn the executive branch from cautious towards consequential leadership.
As progressives and inclusive evangelicals lament the delayed General Conference to 2024, delaying the next chance at full inclusion of LGBTQ+ persons to 2024 or later, the reality is that United Methodism in America could have full inclusion in practice starting in January 2023.
Bishops are the gatekeepers of whether charges against LGBTQ+ inclusive actions or persons are levied. By electing a solid majority of inclusive bishops in every jurisdiction, combined with the remaining makeup, bishops who openly support full inclusion would make a majority of the Council of Bishops for the first time in history.
That means they can continue the Traditionalist-approved 2020 policy to "hold in abeyance" charges against LGBTQ+ inclusion, or…
Outright say they will not be levying charges against LGBTQ+ inclusive actions in their regions, refusing to follow an unjust law in our polity.
So, you can see how electing a bold, inclusive cohort of new bishops is so utterly needed: it's the chance to move the church forward and live into the new reality for almost 16-20 months before the chance to remove the restrictive polity sometime in 2024. Imagine what effect that will have on the denomination! And it would support further work outside the USA in contexts where LGBTQ+ persons are criminalized in both the church and society.
Who are you supporting?
But there's far more to consider than an inclusive litmus test. Let's find out.
This year in my jurisdiction (Western Jurisdiction), there are 32 expressed candidates for 3 open bishop positions. That's an incredible list for discernment. Other jurisdictions are electing 2-3 with numerous candidates as well. How can we possibly discern who to support? 
Many people have asked who I'm supporting for bishop. Before I'm in the room, I won't be endorsing a candidate or set in stone who I'm voting for. My understanding of a delegate is we have been delegated authority we carry with us to the room. We listen to the Spirit, and we vote.
But I have my biases and I know (at the moment) I'm supporting the following three people. And maybe you should too?
Here's who I'm supporting!
An episcopal candidate from my region. There are multiple candidates from my region, but the rationale why they deserve my vote is because they have been shaped by the same ministry regional context as I have, I have a common language with them, and I've seen that bishops that come from our region can translate this experience elsewhere. Jeremiah 29 says for the people to go live in the land and pray for its welfare–I want someone who has lived in the land I have too. So for this vote, I will start with the group of candidates from my region, and then go from there on which quality I am drawn to or convicted by, ultimately choosing one.
An episcopal candidate whose ideas I agree with. There are many smart and experienced people who have great ideas. My friend Kathy at the end of this post has a list of questions that I think hit at the ideas I'd love answers to as well. That's the purpose of the endless interviews and Q&A forms and delegate forums is to get at their ideas. While we know bishops cannot implement ideas by themselves and we need leadership to make those ideas happen (ala Exodus 18 with Moses and Jethro), anyone who I disagree with or see consistently has blind spots isn't going to help those ideas become realities. So with this vote, I'll choose one who has the best ideas, in my personal opinion and prayerful discernment and support them.
An episcopal candidate whose candidacy I want to see continue. There are candidates I agree with and know, but then there are those who I really want to see continue because there's something about their identity that excites me. As United Methodism grapples with active and past racism, supporting BIPOC candidates is an incredibly high priority. Beyond that, it could be the way they have lived out their convictions, it could be a demographic that I think needs to be at the table (I personally think younger GenX/Millennial bishops are sorely needed), it could be a track record of creating change, or it could simply be leaving space for the movement of the Spirit, like Elijah listening for the "still, small voice" of God.
We are called to bring our full selves to this discernment. I think by relying on my heart (shaped by a context), my mind (appreciating ideas), and my spirit (the indescribable tug of support), I can get close to listening well to the movement of the Spirit leading up to the conference while leaving space for that same Spirit to guide me once I'm there.
Questions for discernment
All that said, I do think candidates need some direct questions. My friend Kathy Neary in the Pacific Northwest Annual Conference has shared a list of questions she hopes would get to the vision and goals aspects of leadership. Here they are, feel free to use them in your own delegate interviews!
1. What is your critical analysis of the current reality facing The UMC in our jurisdiction?

2. How will we transition away from the traditional mode of Methodist spiritual expression (building/pastor/congregation) to new forms of spiritual expression that are understandable, relevant, and transformational to new generations?

3. How will we care for the mostly elderly people currently in our United Methodist Churches while we transition to new forms of ministry?

4. What economic model is best suited for these new forms of ministry?

5. How will you lead change in The UMC given that the organization is designed to conserve all forms of operation and structure?

6. Given your answers to the previous questions, succinctly describe your vision of the future UMC in our jurisdiction. How will we know we are aligned with God's will if we embrace your vision?
Your Turn
Thoughts?
Thanks for reading, commenting, subscribing, and sharing on social media.