The African bishops' public condemnation of a schismatic effort in their regions is a portent of a stronger, regional public witness by United Methodist bishops—and more sleeping giants are awakening this November 2022.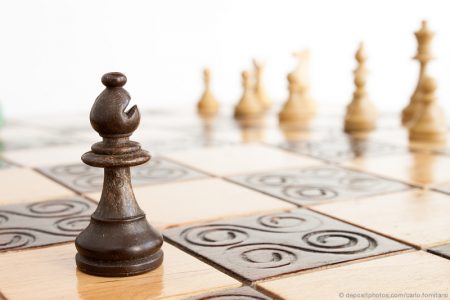 African Bishops showing how it is done
Longtime readers know my patience is short when it comes to waiting for bishops to speak strongly against the Wesleyan Covenant Association, especially in recent months as the WCA (and their supporters) have upped their rhetoric. The changeover of their leadership to Florida Man has certainly moved the WCA to a less strategic and more flagrant violator of United Methodist norms. But all the while, one would rarely see action or rhetoric by bishops against these violations, instead relying on unity and big-tent rhetoric.
But finally, the cracks in the "Methodist nice" façade have begun to spread. In remarks at the Council of Bishops by Bishop Thomas Bickerton and in comments by active bishops such as Bishop Tracy S. Malone, it seems bishops have started to be open about the harm being done by the WCA as it pillages the UMC to create the Global Methodist Church.
This month, the dam broke.
In September 2022, a joint statement by the Colleges of Bishops in Africa,  calls out the WCA and their affiliated organization the Africa Initiative. Quote:
"We, the Bishops of The United Methodist Church in Africa, declare the following: We will dissociate from any activities of the Africa Initiative and will not allow any activities of the Africa Initiative in our areas. We will not allow or entertain any activities of the Wesleyan Covenant Association who are wrongly influencing God's people in our areas. We will not tolerate anyone giving false information about The United Methodist Church in our areas.
Amazing. But there is more yet to come.
A Portent of things to come
The Council of Bishops, an international body, does seem slow to speak on issues of public witness. So how could a group of Bishops issue such a strongly-worded statement? Here's how: They wrote it as their region. Instead of the 13 signing Bishops persuading the 60+ active members of the Council of Bishops to write a statement, they wrote their own as their own regional Colleges of Bishops.
This is a powerful approach because with regional authority comes more unity of action. One can imagine that the European Bishops could write a powerful statement on refugees from the Ukraine war–but what if they had to write it in conjunction with conservative bishops from North American border states that were more anti-immigrant? Would be it as powerful? Or would it be toned-down?
Regional diversity gives the United Methodist Church its strength, and we should do more to encourage it.
Regions Speaking with Clarity in Mission and Purpose
When we celebrate the leadership of the African bishops on matters close to their home, we affirm the value of regional diversity:
We should want Germany and Europe and Africa to frame migrant crises for the United Methodist Church because they are on the front lines and have voices of experience. We don't want them to be silenced by the anti-immigrant voices in the United States.
We should want Africa to frame the global terrorism concerns for the United Methodist Church because they are on the front lines and have voices of experience. We don't want them to be silenced by hawkish militant voices in the United States.
We should want Asian and African voices to frame the human trafficking concerns for the United Methodist Church because they are on the front lines and have voices of experience. We don't want them to be silenced by their customers in the United States (sorry, it's true ).
And we should want the regions that affirm LGBTQ+ persons to frame the calls for full inclusion for the United Methodist Church. United Methodists who live in more supportive regions where LGBTQ+ persons live more openly have seen fuller expressions of human sexuality, and that gives a more holistic sense of their human condition when we reflect on human sexuality through biblical and theological study.
November wave coming, bringing the potential for LGBTQ+ inclusion
At the end of the day, even if every GMC-leaning congregation left The UMC, we would still have an anti-gay Church until the 2024 or 2028 General Conferences can finally change our polity. But what if I told you things could change in January 2023?
Even as the United States braces for elections in November 2022, the week before is the jurisdictional conferences in the United States where the American regions will select new bishops who would begin their tenure in January 2023.
Given the high number of chosen and mandatory retirements (and open positions even now), plus the conventional wisdom that progressives and centrist coalitions have a majority in all five regions of America, it is expected to be a progressive and centrist wave of both bishops and jurisdictional committee assignments, leading to a majority progressive or centrist colleges of bishops even in the South.
And here's what that means: if the five regions of America publicly state their refusal to enforce LGBTQ+ exclusion, their refusal to follow an unjust law that causes harm, then LGBTQ+ inclusion can come to the United Methodists in the USA overnight. Even the global Council of Bishops wouldn't be able to override the regional colleges given the majority seats these regions would hold.
Yes, I know, in practice, not in polity. We aren't there yet. But it's better to put into practice our hope for 2024 or 2028 than to merely wait until we can. Let's make one necessary change now and live into it and see if it's the end of the world or not.
More with Less
Even as United Methodist loses people and property to the Global Methodist Church, regional authority is actually the United Methodist future that traditionalists most fear because it allows local mission and context to augment the hegemony of global bodies.
Traditionalists know if regions commit to more action and unity around social questions that they no longer are critiquing faceless "the man" global bodies but rather are criticizing local leadership who have faces and connections and are not as easily intimidated, such as how Bishop Sue Haupert-Johnson stood up to the megachurch Mt. Bethel and how Bishop Ken Carter is weathering a 106 church suit.
Outside organizations like the Institute for Religion and Democracy, who have long intimidated and attacked public witness by the global bodies of United Methodism, will have a harder time manipulating 8 regions instead of one global body, and continued failures to achieve goals so will dry up their funding.
Even traditionalist bishops still remaining in The UMC (the most anti-gay American ones are retiring this year, thankfully) won't be able to keep the regions from speaking clearly to their context. For example, the African bishops' statement included all but one active bishop (Bishop John Wesley Yohanna, who has been accused of arresting pro-UMC pastors in Nigeria). Even a bishop in Virginia wouldn't stop the mighty SEJ from speaking up.
The election of a wave of progressive and inclusive bishops who jointly refuse to enforce an unjust law that does harm can transform The United Methodist Church. A joint statement of that magnitude will instantly create inclusion by practice in 2023, stepping towards full inclusion by polity in 2024 or 2028. And our regions can sort out what it looks like in that practice as appropriate.
May it become so. May our delegations to jurisdictional conferences recognize the stakes and vote in a fully inclusive slate of bishops that will be bold in naming the sin of LGBTQ+ exclusion and owning their power to begin to stop it in The United Methodist Church.
Your Turn
Thoughts?
Thanks for reading, commenting, subscribing, and sharing on social media.