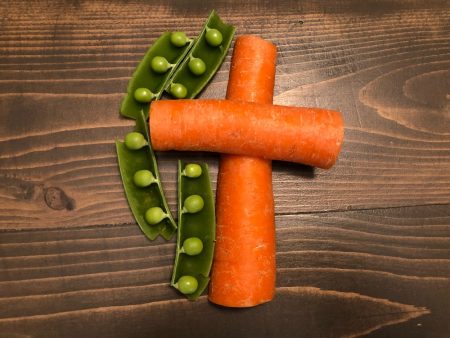 Introduction
As Seth Godin has written, you need a telescope to look at a vision (to get it clearly into focus so you can better approach it) and a microscope to look at problems (to analyze their interconnecting pieces and fix them one at a time).
The following are both vision and problem pieces looking at United Methodism. There are 400+ posts on United Methodism on this website since 2010, totalling about 400,000 words (that's several books! What am I doing with my time?), so this is a sampling of the most relevant arranged by category if you want to delve deeper into any of the underlying issues and the different visions for United Methodism as General Conference looms.
There are summary and GC2019-specific ones first, and then the rest are topical but relevant to how we got here and where we can go.
Summaries & Primers
Single posts that detail or summarize a lot of history or current struggles.
Creeping Orthodoxy
Orthodoxy used to mean you held a set of beliefs about God, Jesus, and the Holy Spirit. But in recent years it has expanded to include opposition to same-sex marriage and LGBTQ persons–which is not written anywhere in the creeds or councils! Take a read on the disturbing undercurrent to today's debates on who is "in" and who is "out."
On a Biblical Hermeneutic for LGBTQ Inclusion
Not Methodist-specific but important to understand how and why faithful UMs can embrace LGBTQ inclusion.
Inclusion of LGBTQ Persons
Posts advocating for LGBTQ inclusion in The UMC.
Seeking Unity
Idealistic posts seeking unity.
Unity In Diversity
Realistic posts about life together in a diverse UMC.
Plans for GC2019
Here we go: One-stop shop for all the commentaries on the plans before us. Vote down the Traditionalist Plan!
Wesleyan Covenant Association
Posts related to the Wesleyan Covenant Association, a renewal group dedicated to preserving global LGBTQ Exclusion in The United Methodist Church and, failing that, siphoning off the capital, property, and people from The UMC to a new Wesleyan denomination.

The Folly of Schism
Schism is a sin, according to John Wesley. Here's some examination of how The UMC seeks schism at its own peril.
Scripture, Methodist Beliefs + Practices
Catch-all for various Methodisty qualities not found many other places.
Correcting Traditionalist Propaganda
Through data or argument analysis, popular appeals are found wanting.
Opposing Predatory Methodism
Two practices that Make Methodism Mean Again.
Big Data and Church Metrics
The UMC collects data on their churches obsessively, so what do the data and metrics mean for us?
Top 100 UMC Issues
The large churches in The UMC seem to operate in their own universe. Here's some reflections on how that feels to the rest of the connection.
Young Clergy Issues
I used to be young clergy and here's some reflections on those experiences.
Inclusion of Women
The UMC is the largest denomination that ordains women, but it still has a long way to go.
On Social Issues
Catch-all category for various social questions, not a full list!
On Africa
The largest growing segment of The UMC is found in Africa, which merits scrutiny and reflection.
About General Conference
Correcting assumptions and offering descriptions of what GC really is.
About Episcopal Leadership
Bishops are a class by themselves in The UMC: how are they doing?
PlanUMC and the Call To Action
Back from 2010-2016, another effort to centralize and cut out diversity was launched. Here's our historic and unprecedented opposition to this ultimately failed effort. Yes, keep scrolling! Whew!
Failing to uphold Covenant
Conservatives accuse progressives of failing to uphold the Clergy Covenant, but there are other covenants about missional responsibilities and tithes that conservatives love to ignore.
Technology
Brief category on technology–and since this is a UMC post, it's mostly about failures.
Wesleyan Accountability and Accuracy
Folks love to quote John Wesley, but what did he actually mean by his theology and his writings?
On Progressive Methodism
Methodism is a big tent and sometimes you have to really focus on what progressives really teach and practice.
On Western Methodism
A special place in my heart for the West because I moved here in 2012 from the Bible Belt, and now I advocate for our scrappy region.
Your turn
Whew, congrats, your scrolling wheel or fingers are now broken. Thanks for reading and sharing!
Thoughts?