If you heard a boom last week, it was the explosive notification sent to my email regarding the Traditionalist Plan. In researching and verifying its claims, we've found the Traditionalist Plan's cruel overreach is death on pensions for active clergy, and on the future sustainability of The United Methodist Church.
Traditionalist Plan on Clergy Pensions
One of the major plans for General Conference 2019 (and arguably one of the top two) is the Traditionalist Plan, which strengthens language against LGBTQ inclusion and continues The United Methodist Church on the same course it has been on. But there's a disturbing novelty in the legislation that bears scrutiny because of the incredible impact it will have if passed.

A key component of the Traditionalist Plan is that Annual Conferences can become a "self-governing church." This happens either by a vote of the AC, or when the conference is forced out for not agreeing to all the certifications in the Traditionalist Plan (such as "Will you force candidates to divorce their same-gender spouse to be ordained? Will you remove the pension and tax benefits from retired clergy who officiate same-gender weddings?"). Either way, an entire annual conference could be exited to become its own self-governing church.
There's a lot to this component, but today we are looking at just one aspect: how it affects clergy pensions in the exited conference. To be clear, this is only about pensions as relating to an annual conference exiting the denomination, not individual clergy or churches that exit on their own. Clear? Great.
Exited, Sequestered, and Capped
According to the text of the Traditionalist Plan, there's two important lines about pensions and exited annual conferences:
First, the forced-out conference would have their defined benefit programs sequestered. Defined benefit is based on years of service from funds deposited by one's annual conference. Currently, if an annual conference fails to make a payment on their defined benefit program all the other conferences are made to contribute to cover the deficit so the retired clergy from that conference still receive their monthly support (for example, Detroit had been covering North Georgia's pension until 1982). Sequestered would mean the end of the other conferences guaranteeing that particular conference should there be a deficit in the accounts or a failure to make a payment.  The self-governing church will have to pay for their own benefits (although the costs will be higher because the guarantee is gone) if they are separated.
Second, the benefits to the clergy would also be capped. Capped would mean that there would be no future accruals to clergy in the program: their retirement benefit would be set at today's rates instead of at the higher rates when the clergy person retires as is the current program (such as no 2% annual increases in defined benefit payments after retirement, benefits extended to surviving spouses, etc).
In summary, the Traditionalist Plan severs the pension plan of an exited Annual Conference from The United Methodist Church. All the money accumulated from active and retired clergy goes with the annual conference, of course, but protections and benefits previously  guaranteed are removed, which raises costs substantially for the exited conference.
Can the exited conference establish a new pension arrangement with Wespath? Yes. But the "sequestration and capping" will impact the benefits earned for years already worked by the clergyperson.
Traditionalist Plan takes $300,000 from the average Clergy
The legalese hides a stark reality: clergy in an annual conference exited by the Traditionalist Plan would lose, on average, $300,000 in benefits.

This is a link to a Wespath (pensions) paper on what this would mean for clergy persons in such a conference that is forced out. While each clergy person would experience this differently, they share a case study based on the agerage UMC clergyperson:
A 50 year old clergy person who remains in The UMC and retires in 15 years would have a benefit worth $480,473 for the 20 years of service they completed to date under the current program.
The same person, if they are part of a conference exited to "self-governing" status by the Traditionalist Plan, would have a benefit of $185,815 for those same years of service already completed.
Yes. The average clergyperson loses $300,000 by their conference being forced out. Read the presentation paper to see the numbers. Incredible!
The Money vs. The Rhetoric
While Traditionalist Plan supporters enjoy calling pension concerns hysteria and conspiracy theories, Wespath has now offered hard evidence to back up these concerns.
The Traditionalist Plan supporters within United Methodism have again and again called the Traditionalist Plan a "gracious exit" for conferences based on personal conscience. The Confessing Movement's January eNews continues this narrative:

[The Traditionalist Plan] "Offers a gracious, non-punitive pathway for annual conferences, congregations, bishops, and clergy who cannot, because of conscience, abide by our shared covenant to exit from the denomination, rather than trying to coerce people into remaining part of a covenant they do not support."

Gracious? Non-punitive? Such rhetoric is far removed from the actual impact.

As outlined in the previous section, the financial devastation for clergy members of an annual conference is far from "gracious." The words "gracious" and "freedom of conscience" Obscure that clergypersons would give up $300,000 in average benefits. All because they stayed with an exited annual conference, with their colleagues and region for years or decades, even if they didn't "violate the Discipline" themselves.
It turns out the Confessing Movement is correct: it's not a punishment because it hurts people who have done nothing wrong but happen to belong to a separated conference. Is that who we are as a church, punishing innocent clergy?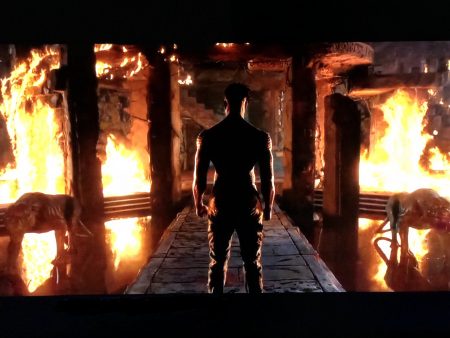 The Scorched Earth Endgame
The Traditionalist Plan is fixated on punishing people, cruelly casting out entire annual conferences without regard to the innocent clergy affected. But the repercussions ripple far beyond their targets. The unprecedented financial costs of exiting entire annual conferences have serious impact on our ability to do our mission in the near and immediate future.
Let's say the Traditionalist Plan passes and a newly-retributive UMC casts out the Western Jurisdiction and half of the Northeastern Jurisdiction. The conservative and moderate (and some progressive) members do not leave and remain part of United Methodism—but some without churches or conference appointments. Suddenly the UMC is stuck with a glut of clergy who must be appointed, pension liabilities to be paid, and a dearth of churches to appoint them to (with any level of equitable compensation to a full elder).

Add to this scenario that there is a strong possibility that conservative churches and clergy will find a way to exit United Methodism. When that happens, churches and clergy affiliated with the Wesleyan Covenant Association will leave, removing even more pulpits and churches from paying into the pension pool. Even moderate megachurches who can afford to pay more of their pastors' pensions—and could avoid paying $1million/year in apportionments—would exit, diminishing revenue streams substantially. The end result is that the remaining pension liability will skyrocket per church that is left behind.
Finally, the Traditionalist Plan will result in thousands of lawsuits. If an annual conference is driven from the denomination and this results in a six figure cost to every clergy person in each of those conferences, a class action lawsuit is inevitable. The funds required for defense or paying settlements or judgments would take even more money from the pension fund and apportionments.
And that's the end of United Methodism. Without streams of income from pulpits on the left and the right, the mushy middle will collapse under the increasingly self-focused fundraising to honor pensions and fight lawsuits. Without a common mission and without a growing source of funds, United Methodism will fall to a sliver of its old self as its once great mission of "The world is my parish" becomes "The pensions must be funded first."
And we did it by voting for the Traditionalist Plan.
Conclusion
I've been tracking the ways how secular society's values and practices has infiltrated The UMC (1,2,3,4,5), but this one takes the cake: Wanting to defeat your political opponents so completely that you don't care about the harm done to unrelated clergy and churches. I thought the retributive aspect of the Traditionalist Plan was limited to progressives seeking LGBTQ inclusion, but it turns out supporters want to shoot through the heart of Methodism to do it.
No amount of "pass it and we can fix it later" pleas can address the inherent problems of exiting an annual conference. And without that component, the Traditionalist Plan is just more of the same policies of the past 50 years.
United Methodism deserves better.
Thoughts?
I want to say again these financial concerns and numbers come directly from Wespath. Contact them directly. Talk to your delegates directly. Do not let these claims be dismissed as fake news because Traditionalists hate this blog's investigative reporting–they must be engaged as a factual concern.

Thanks for reading, commenting, and sharing this article with your General Conference delegate.