People like to say that United Methodism shouldn't become a big tent church with a variety of beliefs under its roof. But we already are that big tent, and we wouldn't be who we are without our diversity of traditions. Here they are and why they matter to our talk of "unity in diversity" now heading into the 2019 General Conference.
Navigating the Four Streams under One Methodist Bridge
The graphic above shows the four distinct historical traditions that define United Methodism at this point in our history. The four major streams are:
United Methodism today is a blending of these four distinct traditions, which come with mutual betterment from diversity, but also conflict from a lack of uniformity.
Merging the Streams – A Vast Difference
All four of these traditions are blended together in United Methodism today, but the way they were merged differs greatly.
First, the two mergers shown in the graphic above seem to be very different, although they were very similar in size and scope:
At the 1968 merger, Methodism (Anglican tradition) had just over 10 million members, and the EUB (2 merged traditions) had 750,000 members.
At the 2008 merger, United Methodism (all three traditions now) had just over 10 million members, and the Protestant Methodist Church of Côte d'Ivoire had just under 700,000 members.
So two similar-sized mergers, but as articulated by United Methodist professor Dr. Darryl Stephens at a conference in July, the way we merged the similar-sized streams was very different:
The 1968 merger of the EUB and the Methodist Episcopal Church was a four year process on multiple fronts: A Plan of Union ratified by all MEC annual conference (1966-1968), a theological study commission (1968-1972), social principles committee (1968-1972), COSMOS international missions study (1968-1972), and a four year effort to restructure the Council on Ministries model, which failed in 1972.
The 2008 merger with the PMC of Côte d'Ivoire becoming United Methodist did not have any such study as it was simply called for and voted on the floor of the 2004 General Conference. But the addition of so many votes and representation to Africa accelerated the shift of United Methodism from an American church to a global church. Many of the merger efforts began years later, such as the anticipated Global Book of Discipline and the Social Principles revisions for 2020.
We haven't completed our 2008 merger work yet and the groaning in our polity reflects that. Indeed, the United Methodists in Côte d'Ivoire do not participate at the same level as the rest of the connection either, given that they were one of the few conferences to not report voting totals on the 2016 Constitutional Amendments.
There are varieties of traditions, and they were merged at two moments in our history in very different ways. We are still living into the last one and exist as a diverse church under one roof.
How do these traditions affect GC2019?
So how do these traditions relate to General Conference actions that included or excluded people groups? Mergers have in our past been intertwined with social movements and changes in our polity regarding classes of people. As fully articulated in 2012, it's a mixed bag for women and minorities depending on the year:
Clergy women: In 1939 merger between the Methodist Protestant Church, the Methodist Episcopal Church and the Methodist Episcopal Church, South gave clergy rights to some women and removed them from others. It wasn't until 1956 that full clergy rights were extended to MEC women, and then to everyone in the 1968 merger.
Minority clergy: The 1939 merger created the Central Jurisdiction, a separate-but-equal jurisdiction of black churches and black pastors. It wasn't removed until the 1968 merger when African-Americans were allowed to be appointed to any congregation.
Gay clergy: the 1972 conference that completed the 1968 merger adopted a statement that changed the pastoral concern expressed by the Study committee into a statement that gave theological warrant to consider gay people dangerous to children and society. Since then that line has been debated for 40 years. Read more here. Imagine what our history might have been had fear not ruled the day back in 1972.
History shows us that mergers with other denominations solved seemingly intractable ordination debates over women and minority clergy in the United Methodist Church history.
What mergers haven't done is helped us reach full inclusion for LGBTQ persons–in fact, they've made them worse.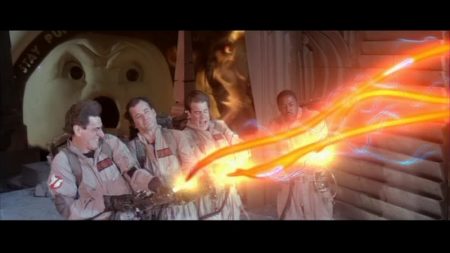 Looking ahead
For the 2019 General Conference, they have a choice between two historic precedents as they set the groundwork for 2020 General Conference's work completing the 2008 merger:
As we live into the crossing of the streams and connect them to be better together, may we leave no one out of the flow of the Spirit from God to God's church to the world.
Thoughts?
Thanks for reading, commenting, and sharing on social media.