As Goes Baltimore Washington…
"The role of the bishop is to be a prophetic voice for justice in a suffering and conflicted world through the tradition of social holiness. The bishop encourages and models the mission of witness and service in the world through proclamation of the gospel and alleviation of human suffering."

Par. 403.1d of the Book of Discipline
This week, two candidates for ministry were denied a vote at the Clergy Session of the Baltimore-Washington Conference of The United Methodist Church.
Foundry United Methodist Church reported:
Late this evening, Bishop LaTrelle Miller Easterling, of the Baltimore Washington Conference of The United Methodist Church, ruled that Foundry member T.C. Morrow and another candidate are not eligible to be voted at today's Clergy Session of the Baltimore-Washington Annual Conference. The BWC Board of Ordained Ministry had put forth Morrow's name to be voted upon for commissioning as a Deacon. Morrow remains in the candidacy process.

Commissioning is the precursor to ordination. We deeply grieve this action. We continue in our bold commitment to advancing God's justice through removing barriers to the ordination of whom God calls based on whom they love.
In previous years, the votes had been taken for at least one of the candidates and fell short of affirmation. That was difficult but understandable given our democratic peer-based system.
But this year, the vote was not even allowed by the Bishop, denying the ability of clergy peers to exercise their right as members of the annual conference: voting on ordination and membership of the clergy body.
It turns out there has been a long road to this moment of denying peer-based election and accountability and instead placing increasing power in the upper echelons or restrictive polity of The United Methodist Church.
The Origins of Wesleyan Accountability
Dr. Kevin Watson, a fellow Oklahoman and a professor at Candler School of Theology, writes in his book on the Band Meeting:
The Band Meeting is an important context for studying the shift away from small group accountability in early Methodism toward approaches to communal formation (such as prayer meetings and camp meetings) that were larger in scale, less intimate, and lacked the element of personal accountability that both the band meeting and class meeting provided. (Watson, 185)
In short, Wesleyan Accountability through the Band and Class meetings (which had different levels of commitment) was face-to-face. You confessed your sins to one another. You were held accountable to your neighbor who you saw during the week. And even though John Wesley would randomly roll through town and purge the rolls of lazy Methodists, accountability was side to side.
In the era closest to Wesley, accountability was close-in, rather than from far-off-people. Read more here in a previous article.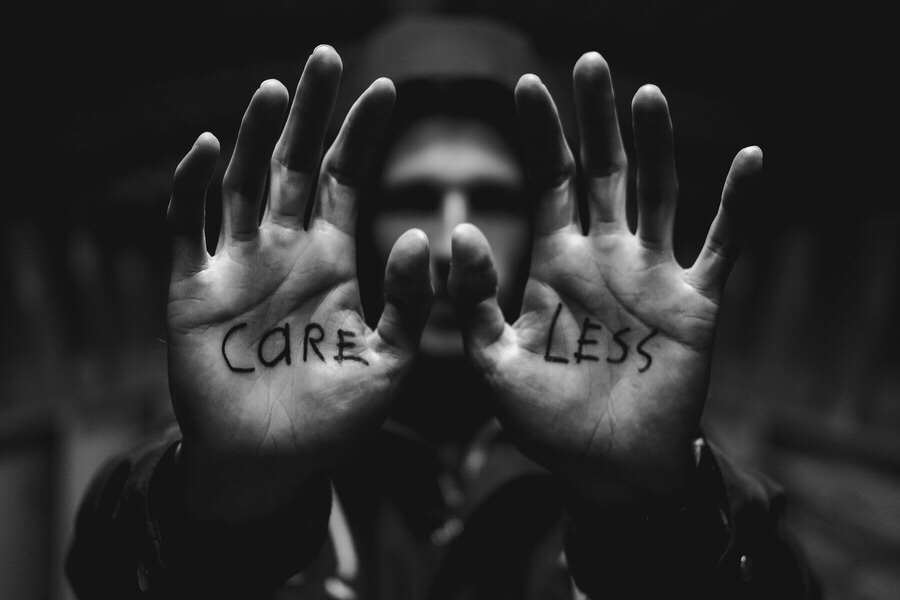 The Beginning of the End
During the past several decades, the Traditionalist wing of The United Methodist Church has increasingly moved away from the peer-based accountability that Wesley preferred. In its place has been decades of top-down regulations, clergy trials, and increasingly serpentine restrictions on local accountability, all the while claiming the mantle of Wesleyanism.
Over the years, Traditionalists removed the abilities of annual conferences and jurisdictional conferences to regulate themselves and replace peer accountability with accountability to a disconnected few.
One example is that General Conference after General Conference has not limited the complaint process to members of their annual conference. Indeed, two members of the Wesleyan Way podcast/blog wrote a letter resulting in the removal of laity from employment in an annual conference that neither of them was in.
But that's the way they want things. In 2016, the South Central Jurisdiction made a complaint towards the Western Jurisdiction's election of LGBTQ Bishop Karen Oliveto, a process and situation entirely out of their control or influence.
In short, the Traditionalist brand of Enhanced Accountability removes peer accountability and places decisions into the hands of a few people outside the immediate situation. Even the Wesleyan Covenant Association's bylaws allow their leadership council to reverse decisions by their participating membership.
Our Present Situation
This quadrennium of the Judicial Council has been particularly hard on Wesleyan Accountability as it has instituted two overreaches from judicial oversight into the creation of polity that violates the structure of peer accountability. We see two of their decisions, and a third action, as creating the conditions in Baltimore-Washington by which even a progressive Bishop in a progressive region would choose to be hamstrung by.
In the ruling on the Consecration of Bishop Oliveto, the Judicial Council unhelpfully ruled that a marriage certificate is a proof of "self-avowed practicing homosexuality." Given that T.C. is married to a woman, T.C. was not allowed the peer-based conversation about her status.
In the ruling on Boards of Ordained Ministry, the JC interfered with Annual Conference Boards of Ordained Ministry's processes (which vary from conference to conference) by turning expectations into mandates. This is the rationale for why Bishop Easterling decided that the two Baltimore-Washington candidates did not merit a vote: the BOM refused to inquire into their gender identity and sexual orientation. These are questions which they do not ask straight participants (I'm told they asked each candidate if they were practicing "fidelity in marriage and chastity in singleness," which would be appropriate!). By institutionalizing discrimination and mandating the discrimination take place, these interpretations harmed two candidates for ministry.
Finally, the recent 2018 Constitutional Amendment that gave prosecution powers to the Council of Bishops (away from regional Colleges of Bishops – which are, you guessed it, peers!), means that even progressive bishops in progressive jurisdictions can be punished in some way.
Overall, the legal situation for Wesleyan Accountability has made peer-based accountability a relic of the past. The future is top-down command and control models that quash missional relevance, contextual decision-making, and local authority on an increasing number of topics. For a denomination dominated by conservatives, their reliance on top-down faceless accountability in the church is in contrast to their desire for hands-off approaches by the Federal Government into their local situations.
One Church Versus the Thumbscrews
You can see how the movement away from Wesleyan Accountability and towards Enhanced Accountability necessitates a vicious opposition to the One Church model.
Under the One Church model, annual conferences would have the authority to ordain their peers who are LGBTQ, and local churches/pastors would have the authority to determine if they will officiate same-gender weddings. Both of those actions are against the yearning for top-down accountability that has increased over the decades in The United Methodist Church.
Far more preferred by these people will be the Traditionalist Model of Enhanced Accountability, which removes many local controls and peer-based accountability with automatic penalties and minimum punishments. Its full extent is not yet known, but it will not increase local or peer-based accountability in any form, it is assured.
The General Conference 2019 has a choice to make: Do they want to continue down the road away from Wesleyan Accountability to top-down accountability—the very same that drove Wesley to create Methodism in the first place? Or do we say "no further" and allow peer-based Wesleyan Accountability to begin to rise again in our polity and our practices? The choice is theirs.
Your Turn
Thoughts?
Thanks for reading, commenting, and sharing on social media.