Nine year anniversary needs a primer on what was actually worth reading.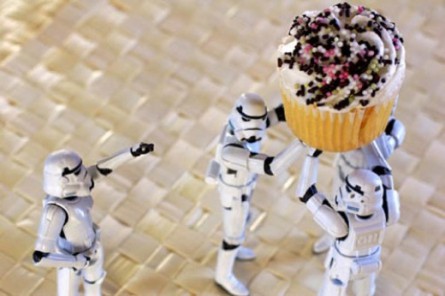 The Origins
In the fall of 2002, I first dipped my toes into online discussion and advocacy. Sure, I had entered into arguments online about church and society, and I frequented several online message boards and forums. But unlike the Christian forums which required assent to pages of beliefs to converse, I wanted to create a space for interfaith online discussion that was respectful but didn't require people to submit to my idea of what their beliefs should be. Being a web designer and theology geek, that meant I made my own online community that became quite popular. That online experiment lasted for six years, teaching me a lot about managing personalities online and dealing with trolls. Everyone was pseudonymous and that meant that I kept a secret what I was running from the very theologians and social commenters I was meeting in real life. Something needed to change.
So nine years ago last month, the forum was abandoned and this blog began. I called it "Hacking Christianity" because I had completed a systematic theology class where I used the image of technology as a metaphor to explain theology. It became a good way to talk about faith in ways fellow geeks could appreciate–and eventually progressive United Methodist commentary as well.
You can read more about the journey of the past nine years here
The Favorites
Here's some favorites by category for both longtimers to stroll down or newcomers to peruse.

General Churchy Topics
Christian Life in Post-Christian Culture
On supporting Clergywomen
On a Biblical Hermeneutic for LGBTQ Inclusion
On Theology
Against Creeping Orthodoxy
United Methodism
Critical Reading for United Methodists
Most importantly

, our ongoing series on the Wesleyan Covenant Association, a renewal group dedicated to preserving global LGBTQ Exclusion in The UMC and, failing that, siphoning off the capital, property, and people from The UMC to a new Wesleyan denomination. Click here for the category.
Geek Gospel
Bonus: Three pivotal posts for this blog

Thanks!
Thank you for reading, commenting, and your shares on social media. It's our community that has formed me the most the past nine years and I'm looking forward to quite the 10th anniversary–and beyond.
Thank you. Thank you. Thank you.
Your turn: what did I miss that you really enjoyed?