Series Overview
In Wesleyan theology, there's an emphasis on both orthodoxy (right thinking) and orthopraxy (right practices). The newest umbrella caucus group in The United Methodist Church appears to be, by their beliefs, a version of orthodoxy, but controversy emerges when we look into their practices. By examining their literature, 2016 inaugural event presentations, and the makeup of their leadership, we can better understand that while their beliefs may be biblically-grounded, their practices are more deeply shaped by these negative trends in American culture.
Anti-Institutionalism in America
Over the past 15 years, we've seen many mainstay institutions get replaced or simply wither away out of lack of support.
Voluntary associations like the Elks, Rotary, and the Masons/Eastern Star have lost members to the culture that doesn't affiliate. Financial institutions that were "too big to fail" overextended themselves in the housing market (Washington Mutual, etc) and are no more.
Print media fell far behind due to their inability to quickly adapt to online news and media, and continue to struggle with the free content accessibility. Video rental places like blockbuster and Hollywood Video were eradicated in the age of online video and Netflix. Film Photography (Kodak and Polaroid) lost track of where photography was headed (digital "pick your best shot" trumped film's "perfect shot")
Even Religious organizations like Exodus International finally realized their product (turning gay men straight) didn't even work, and iconic megachurches like Mars Hill fell apart when culture demanded transparency, healthy leadership, and inclusion of women.
An incredible number of the institutions and mainstays of the Baby Boomers have fallen away. While the situations are varied, the common sentiment is that "institutions" become out-of-touch with the American public and were replaced by newer upstarts.
Anti-Institutionalism in Methodism
With this much cultural attrition, it is of little wonder that this sentiment against institutions can be found in mainline denominations like The United Methodist Church. One easy way to trace anti-institutionalism in United Methodism is through examining the power of the purse.
The primary vehicle of anti-institutionalism over the decades of United Methodism has been the withholding of apportionments or the "church tithe" that every UM church pays, based on membership and budget, to support the regional and global work of the church.
Whenever "The Institution" is perceived to be wrong, then "The Movement" rails against the institutional church and withholds its church tithe (see previous post). As briefly as possible:
In 1969, the United Methodist student magazine motive published an article on LGBTQ issues. Local churches withheld their apportionments in protest (or threatened to withhold) and eventually motive magazine was removed from the GBHEM's portfolio.
In 1979, five Nashville-area churches withheld their apportionments in protest of the GBOD's "Sexuality Forums" which included videos on LGBTQ issues. The forums were then dissolved at the 1980 General Conference.
In 1990, Bethany UMC in Eastern PA conference withheld its apportionments in protest of a abortion-related issue, donating that money instead to a pregnancy crisis center for one or two years.
In 1998, First UMC in Marietta, Georgia, at the insistence of the IRD's UMAction rightwing advocacy, decided to withhold its apportionments to the general church agencies in response to the Jimmy Creech trial. They resumed their apportionments that same year after further review of the finances of the General Agencies and the news report includes a comment that "UMAction had their facts incorrect." Now THAT's a news flash! Ha!
In 2004, St. Peters UMC in the North Carolina conference sent a letter to their new bishop threatening to withhold apportionments due to sexuality disagreements.
In 2011, as a response to the clergy who pledged to offer same-sex marriages, the authors of the FaithfulUMC petition repeatedly threatened that if the Bishops did not condemn those clergy that the denominations' largest churches will begin withholding apportionments.
In 2014, the only named schismatics over LGBT inclusion were from the largest churches, constituting $4,200,000.00 in apportionments.
In 2015, Mt. Bethel UMC in Marietta, Georgia, withheld apportionments out of protest of the Bishops' handling of Biblical Obedience.
Historically, usually in response to sexuality initiatives in the UMC, particular churches or groups of churches withhold or threaten to withhold apportionments based on their outrage at what the Institution was doing.
Wesleyan Rage Against The Machine
You made it this far? Whew. Great. Because this is important.
Firmly planted in this tradition is the Wesleyan Covenant Association, not only because many of the supporters and decision-makers of the above actions are now public supporters of the WCA, but because the enabling narrative comes right from the top.
The Rev. Ryan Barnett, a Texas pastor at the inaugural event, spoke about a dream of a Wesleyan movement without General Boards and Agencies and set free from institutional top-heavy bureaucracy. He reflects the resentment of the agencies leading The UMC into areas that the WCA leaders loathe funding. While not calling for withholding of apportionments, he dreamed of all the money that currently goes to General Boards and Agencies (which is actually just pennies on the dollar) instead going to Africa. Rev. Barnett was then elected to the WCA's Leadership Council.
It turns out there's more than words behind such rejection of institutions:
At least two of the elected Leadership Council members (Barnett, Coppedge) have had their Church Councils hold top-level discussions about withholding apportionments.
One Leadership Council member's church–Coppedge's church of Mt. Bethel in Marietta, GA–voted to actually withhold apportionments for a time in 2015 (link).
Three of the Leadership Council clergy members (Arnold, LaGrone, Watson) are at institutions that do not pay apportionments anyway.
Update per emailed comments: Evangelical UMC in Greensboro, Ohio, pastored by WCA convener Rev. Jeff Harper, voted to withhold apportionments this year.
It's odd to me that WCA supporters who publicly criticized Mt. Bethel and others for withholding apportionments went ahead and elected Mt. Bethel's lay leader to WCA leadership, but the leadership slate was non-amendable–and now we know one reason why.
While lip service is given to continuing to pay apportionments and support Methodist missions and ministry, the goal is to not have to pay anymore and let those institutions crumble. Where that money should go (according to them) will be a future post.
Do Institutions Matter to Centrists?
So we get to the most important question: Should the Institution matter at all? Has The UMC ran its course and it should go the way of Blockbuster Video?
We can go down the list of the non-controversial things that United Methodist apportionments support. We talk about UMCOR and disaster relief. We talk about the seminaries training church leaders better than a local church or even a single region could do. Click here for the UM Giving resource for page after page of what apportionments support and what transformations are taking place across the world.
I believe the Institution matters. I believe our dinosaur obsolete one-GC-away-from-death denomination matters, and the institution is making things better even as it falls short in many areas. I believe in a time when Black Lives Matter and women's equality is being threatened that we need general agencies like GCORR and GCOSROW to lead us in ways local churches just cannot.
And I believe it's important for Centrists to speak up against this overriding sentiment that the Institution is bad and lost. While The Wesleyan Covenant Association is attempting to draw in as many evangelicals and moderates as possible, they do so with the intention to discontinue support much of what makes Methodism transformative throughout the world.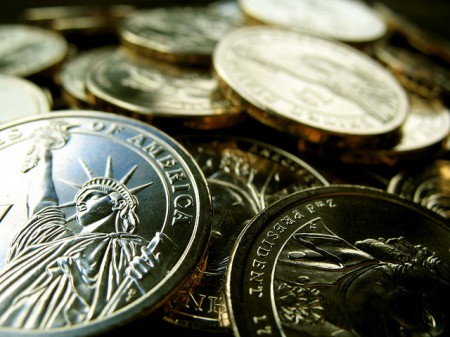 Money-Changing Tables
In closing, there's an image I want to share.
There were long tables outside of the entrance to the Wesleyan Covenant Association's inaugural meeting. These long tables were for participants to fill out their membership forms and turn in their membership money ($100/year).
One observer who went to the WCA reported back to me that these long tables felt like money-changing tables. The image didn't come to them until after they had endured the anti-institutional rhetoric from speech after speech from the podium. These tables became places where adherents could change their dirty, institutional UMC money into clean, movement WCA money before entering the holy room of worship, money that would support WCA infrastructure instead of going to Church and Society.
The sentiment may not be far off from the future when the "clean" WCA takes money and property from "dirty" United Methodism. The only thing standing in their way may be the Centrists in our denomination, the Methodist Middle who reject the culture of extremism and partisanship.
I believe they will endure, and that a more perfect union between the Institution and the Movement will be found. I believe that Methodism is a turnaround industry, not an obsolete one. The only question is whether the WCA movement will continue to bring anti-Institutional American culture into the Church and break it up completely.
Your Turn
Thoughts? Thanks for your comments and your shares on social media.
Be sure to share this with your pastor and any church leaders in your congregation considering what is sure to be a controversial affiliation with the Wesleyan Covenant Association.