As we continue our guest posts related to General Conference 2016, here's a reflection seeking what God is calling the two factions within United Methodism to be.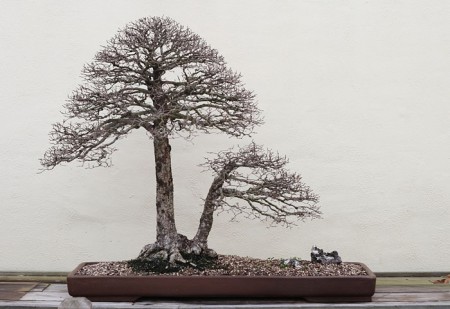 "Ancient Sibling Rivalries & Whether Sex Will Drive Them Apart"
By Rev. Anthony Tang
Another General Conference, another legislative fight for getting 50%+1. Most will say it's about homosexuality. Or is it about sex in general? Perhaps it's on how we interpret the Bible? In my opinion, it's all of these, but even more foundational; it's a question about the desire of God and how to be faithful; it is a question between purity and liberality in the relationship between siblings.
In Matthew 9:11, the Pharisees asked the disciples of Jesus, "Why does your teacher eat with tax collectors and sinners?"
In Mark 2-3 and Luke 6, the Pharisees confront Jesus as to why the Disciples are working on the Sabbath and why he would do the work of healing on the Sabbath.
In John 8, the Pharisees bring a woman caught in adultery and challenge Jesus as to whether he will impose judgement.
All of these scripture passages and so many more like them are raising a question of, "How do we be faithful? By keeping ourselves pure and obeying God's commandments or by being in relationship?"
Now, surely my bias is coming through that I am more liberal and believe Jesus called and is calling us to be in relationship, rather than just following the commandments, but before I become too self-righteous, I am reminded of the older brother of Luke 15.
Tension Between the Prodigal Son & His Brother
Most of us remember the younger, prodigal son. He flees with his father's inheritance to squander it. His older brother accuses him of wasting it all on prostitutes (it's always about sex, isn't it?). But once the money runs out, the younger son comes home to his father who runs to embrace him.
The older brother (who has never disobeyed his father) refuses to join the party. I may want to accuse the older brother of lying about always being faithful as he just disobeyed the father by refusing to join the party, but here's what the father says to the older brother: "Son, you are always with me, and all that is mine is yours." This is to the older brother. This is to the self-righteous, angry, judgmental older brother: you are always with me, and all that is mine is yours.
Who is right between the two brothers? Neither, yet the Father loves them both, both the prodigal one and also the faithful, condemning older one.
Tension That Goes Back to the Beginning
Now, is this not also the dilemma between Esau and Jacob? Genesis 25 says, "Afterwards his brother came out, with his hand gripping Esau's heel; so he was named Jacob." Isaac loved Esau and Rebekah loved Jacob.
Jacob stole Esau's birthright and his blessing. Esau threatened to kill Jacob and Jacob ran away. Esau remained faithful to his family values. Jacob ran off and struggled over sex (first for Leah, then for Rachel, and finally with their maids). Then Jacob struggled with the angel. Finally, Jacob and Esau returned to each other and the brothers embraced.
The Same Tension in Early Christianity
Now, is this not also the dilemma of Acts 10? What will the faithful and pure Peter (who has "never eaten anything that is profane or unclean") do when God leads him to the uncircumcised Gentile, Cornelius? Ritually clean and pure Jews were to never associate with or even touch the uncircumcised. Peter reminds everyone, "You yourselves know that it is unlawful for a Jew to associate with or to visit a Gentile; but God has shown me that I should not call anyone profane or unclean." And so Peter baptizes them and they embrace! Or I assume so, at least, right? I mean, who doesn't get a hug after a baptism?!?!
My fundamentalist inner voice (I did grow up Southern Baptist, after all) says to me, "But in all of these examples, the wayward one repents, and only then do they return to Jesus Christ!"
Except, they don't. The Pharisees point out that Jesus is eating with sinners. Jesus himself was breaking the Sabbath. Jesus gives grace, forgiveness, and pardon to the woman before asking her to go and sin no more, not the other way around. Read carefully and you'll see that the prodigal son never actually finishes his speech and even if he had, it lacks an apology, a change of heart, a promise to act differently, or any commitment to change. Jacob sends presents, not because he's repentant but because he's trying to bribe Esau into not killing him, and yet without any word, Esau runs to embrace him. And, of course, Cornelius never gets circumcised and so is still considered unclean as he gets baptized.
In none of these examples does repentance lead to God's embrace. Instead, the love of God leads to our being embraced, with all of our sins and judgements.
This Is the Question of the Ages
Will the siblings run away from each other? Will the "pure" and the "not-so-pure" remain separated? Will the United Methodist Church be divided over sex? Is the United Methodist Church at the point of separation?
Or, will the older "faithful" brother join the party with the younger "sinner"? Will the faithful and righteous older Esau embrace his younger, conniving Jacob? Will the ritually pure Peter embrace the uncircumcised Cornelius? Will those committed to doctrinal purity and those committed to the full inclusion of LGBTQI be able to remain in the same church?
We're not perfect and we're not who God has created us to be. It's hubris to think we can fix a dilemma of the ages in two years. It's impossible. Perhaps we are on the separation phase of our ongoing story.
But what is impossible for us is possible for God, right? Maybe if we offer our prayers together then Christ will do the impossible and find a way for all of us as sisters and brothers in the faith to embrace like two siblings brought together. After all, we have in our scriptures story after story of God bringing us together. I hope you will join me in prayer that Christ will lead us to this embrace. May it be so. May it be so…
~ Anthony
The Rev. Anthony Tang is the Director of Connectional Ministries for the Desert Southwest Conference. He currently serves on the Executive Committee and Board of Directors for the General Commission on Archives and History. He graduated in '97 with an MDiv from Garrett-Evangelical Theological Seminary and in '03 with an MBA from the WP Carey School of Business at Arizona State University. His wife, Rev. Katherine Tang, is a Hospital Chaplain Supervisor and ACPE Supervisory Candidate.
===
Thoughts?