It's the end of 2015, so here's the 15 top blog articles of the year!
By the Numbers
What posts have had the highest readership in 2015? This year has been a paradox: the lowest number of articles published this year (110), and yet the highest readership since 2012.
For our end of the year, we've broken out the Methodist-related posts from the rest, so as to not annoy our ecumenical readership. Our rankings are based on Facebook Insights (views and engagements) and Google Adsense (pageviews). I don't keep stats other than what is default for those two services, so these are based solely on a compilation of these two sources.
I wish I had some arbitrary choices as some of my favorites are NOT on the list, but the numbers don't lie.
Top 5 Articles (General Topics)
Commentary: These are all over the map, and that's good: that means our community is diverse! But three of them have to do with reflections on being in the None Zone specifically (Nos. 2,4,5). I think people are reading either because they are in the None Zone with me, or they are anxious about creeping secularism coming to their doorstep–and want to read from a practitioner in the field already.
Top 5 Articles in United Methodism
Commentary: United Methodism is a large church with a long history and a host of mutually-opposed constituencies. It's attractive to folks to see controversies that are addressed reasonably in 1,000 word articles, and a progressive take on a dominant-conservative church denomination.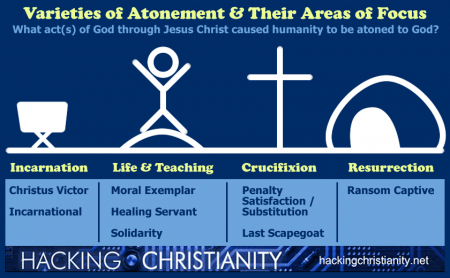 Top 5 Articles with Staying Power
These posts are from prior to 2015, but continue to be shared either because of current events or that they simply have staying power in Google searches and people's questions.
Riding a Methodist wave?
Three reasons why this community's biggest articles are overwhelmingly from the niche constituency of the United Methodist Church:
This blog does the work. By analyzing weird Methodist numbers and history, this blog does the work that few others are willing to do. It's not terribly hard, but unless you have a passion for it and the know-how of how to get the data compiled, it's not going to come easily. Thankfully this blog fills that niche of being the Nate Silver of the UMC by combining available data with an ability to draw forth informed conclusions from it.
Folks are hungry for progressive commentary about the United Methodist Church. The loudest voices tend to be conservative, and the largest churches tend to be conservative. Hence the readership of this blog is hungry for progressive commentary and the "people's history" that is not distorted by the powers-that-be.
The power centers of United Methodism are not used to being challenged in this online format. If megachurch pastors are challenged in their conferences by either Bishops or smaller church pastors or even parishioners, the repercussions are direct. If seminary presidents are challenged by their students, that's risky business. As a fully-ordained pastor serving in the Western Jurisdiction, I only have concerns about being honest, articulate, and backing up my writings. The severity of the response to 2014's Straight White Men and the Methodism 2.0 conversations by usually stoic voices betrays a sense of fear of how online discussion changes the power structure of religious conversation…forever.
Next year is a big year for Methodists, so this blog will continue to be the place to read in 2016. Thanks for your readership, shares, emails, arguments, trolls, epiphanies, and for being part of the Hacking Christianity community.
If you are interested, here's the Top 14 of 2014.