The funny thing about homelessness is that society is finding out that one answer is "give them homes." This radically changes the way how churches can offer support with one unique gift that they have.
The fundamental divide between those of us with homes and those experiencing homelessness is a home. This seems obvious, but if that's the basic divide, then what happens when you just give people homes?
From Charlotte to Madison to New Orleans to Salt Lake City, cities and towns are trying a new approach to homelessness: giving the people homes–sometimes tiny, but a home nonetheless.
Ingrid McIntyre is the executive director of Open Table Nashville, which was recently profiled for its work in seeking homes for the homeless and points to the fact that the cost to taxpayers is projected to be less than the cost of the current enforcement and public health costs of people living on the street.
[The homeless are] people who once might have been viewed as unreachable.  But cities and counties affiliated with a movement known as the 100,000 Homes Campaign have so far managed to get 80,000 of them off the streets. Local governments and non-profit groups do most of the work. The money comes mostly from existing federal programs and private donations, and there's evidence that this approach saves taxpayers money.
Indeed, so many afflictions that affect the homeless can be dealt with more holistically if they begin with housing. From Charlotte, North Carolina:
Moore Place is the first homeless facility in Charlotte with a "housing first" model. Housing first is based on the notion that homeless individuals can more effectively deal with other issues –- such as addiction, employment and physical or mental health -– once they have housing.
As more and more municipalities try this approach, I believe the opportunities for churches to engage those who are experiencing homelessness will change in at least three ways.
#1: Navigate the System
The first is that churches can use their gifts is to navigate these housing projects through the system. As persons of privilege who have the persistence, exposure, and sometimes education to navigate the system, it is our responsibility to do the legwork.
The truth is that the system is set against those who are homeless. In Madison, Wisconsin, the organizers realized that they had to be the ones to take it on to overcome it:
"Our approach to working within the system came only after we realized that without dotting every "i", and crossing every "t", the city and the county would never let us operate– they used every opportunity to enforce ordinances, regulations, and seemingly arbitrary whims against us. This paralleled precisely the persecution of everyday, unaffiliated, homeless individuals. When you are homeless, "the system" is rife with obstacles designed to prevent creative innovation or adaptation…"
By utilizing the gifts of professionals and persistent amateurs in our congregations, we can assist public planners and advocates with making these homes a reality.
#2 Live alongside
The second way is for the church community to share their knowledge of home ownership in a sideways way.
In my town of Portland, Oregon, there's a non-profit called the Village Support Network. These teams of folks are paired with a family that is moving from the homeless shelter to transitional or permanent housing. The team shares their knowledge of home ownership by checking in, helping with decisions, and helping with the added burden of home maintenance. Rather than just giving gifts of home appliances or things, the team becomes companions on the journey.
Some of their goals are to help their clients:
Feel empowered to accomplish the goals on their Sustainability Action Plans that they created while in shelter
Connect to long-term ties in their community….things like community centers, support groups, volunteer opportunities, libraries, their kids' schools
Set the kids up for success by making sure they have a support structure themselves….this means helping them settle into their new school, get involved in extra-curricular activities, and help them with their reading or homework skills
These are life skills that one does not need to be professionally certified to be able to share. This opens the door to a whole lot of engagement with people in the congregations from all walks of life.
#3 – From Sunday to Everyday Congregation
Finally, the ultimate transformation for churches is to start seeing the homeless as their everyday congregation.
Rev. Courtney McHill is the co-pastor of McMinnville Cooperative Ministries. Their town of McMinnville, Oregon, recently had sought to evict homeless tenants living in tents from the church property (which was later recanted–for the moment).
Rev. McHill shared with me that her congregation's engagement with their town's people who are experiencing homelessness has changed the way the congregation identifies themselves. They no longer use the term "homeless" or even "persons experiencing homelessness" but rather their congregation identifies themselves as "Sunday congregation" or "Everyday congregation."
From Rev. McHill:
Instead of referring to people as "us" and "them," we refer to people as our everyday congregation and our Sunday congregation. All of the congregation come to the pastors for counseling and all of them care about and give back to the church in a variety of ways. The only difference is when do they come to church: some are here on Sundays, and some are here during the week.
There's a need to see people are your everyday congregation–there's too many homeless persons, but especially too many vulnerable persons who are homeless. In Massachusetts, for example, there's an estimated 6,000 homeless youth and 43% of homeless youth are LGBT.
By transforming how we see "who is our congregation" there might be identity transformations as well for everyone involved.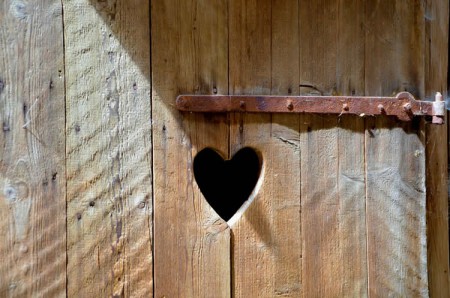 Your turn
These are three "hacks" that tweak how a typical homeless ministry is done. Rather than donating items or food, though those are necessary, these sharing of expertise and presence and basic homemaking skills can lead to long-term transformation for those experiencing homelessness–and indeed, it will transform the church as well.
How else can this move to housing those experiencing homelessness lead to transformation in the way how churches do this type of ministry? Sound off in the comments!