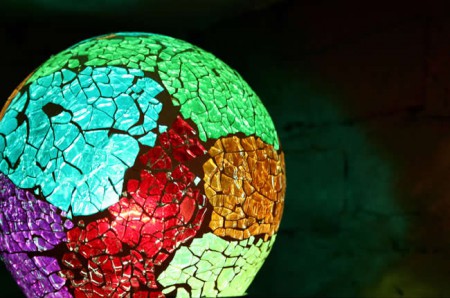 Recently, there's been one dominant narrative about the United Methodist Church: that it is better apart than together. The narrative states that schism is better than tenuous unity, and that all of our suffering is because of our stubborn insistence on unity. This has been the drumbeat of some Traditionalists since at least 2004, but it has reached a crescendo since 2012, and included some Progressives in it as well. It's been all that the press and pulpits and anonymous press releases have narrated back to us. That narrative ceases being the only one today. Because a counter-narrative has taken root among the people called Methodists: one that believes we are better together, but only if we get better together.
The Open Letter
Rev. Adam Hamilton and Rev. Michael Slaughter, two leading evangelicals and pastors of two of the Top 5 UMCs, have penned an open letter that calls for a way forward through this conflict with integrity and unity. I would call the Hamilton/Slaughter Letter an extension of the Hamilton/Slaughter Amendment that the two made on the floor of General Conference 2012. Their amendment that day was not an orchestrated political maneuver, but was a response to the divisive tactics and open pain that the debate over LGBT inclusion was having on the body. They offered up an "agree to disagree" amendment–which was a first coming from evangelicals–and it was narrowly defeated. That brings us to today's letter. Here's what Hamilton/Slaughter have learned:
We believe that the question of homosexuality is virtually irresolvable at General Conference. Maintaining our current position will force progressives to continue to violate the Discipline as a matter of conscience. Reversing the position at General Conference would force hundreds of thousands of our conservative members to leave the denomination as a matter of conscience, with devastating consequences to many of our churches, and in turn, to our shared mission and ministry together. We believe there is a better way forward than the current impasse or the division of the United Methodist Church.
There are other unity initiatives coming from other areas (like North Georgia, Tennessee, Holston, and Mississippi), and while I appreciate the sentiments, seeking unity without a strategy is seeking shallow unity. In my opinion. In contrast, this letter has specific action steps that it is recommending to study and craft legislation for:
To move the permission for same-gender weddings to the local church
To move the permission for LGBT clergy to the Annual Conference
We'll analyze the action steps in a followup post. But in the meantime, the reality is the letter doesn't really call for anything that people haven't already called for. However, its appeal is that it reminds us that the mission to which we are called means we must overcome the wars of our fathers rather than ignoring them:
We believe the world needs a vital United Methodist Church now more than ever. In an increasingly secular age, the world needs churches that can make an intellectually sound case for the gospel, proclaim a faith that touches the heart, and call Christians to action seeking to help our world look more like the kingdom of God…By moving the decision-making regarding homosexuality to the local church, we hope to end the rancor, animosity and endless debate that divide our denomination every four years at General Conference. What we propose would allow conservative, centrist and progressive churches to come to their own conclusions regarding this important issue and to focus on how best to minister in their own communities. We will be bound together by what we share in common, rather than posturing to impose our will upon one another in areas where we are so deeply divided.
The Stark Contrast with the Schismatic 80
The contrast between the Hamilton/Slaughter Letter and the press releases of the Schismatic 80 is striking.
One sees an irreconcilable diversity of doctrine. The other sees a unity of mission and a diversity of expression of that mission.
One hides their signatories to incite fear in our bishops. The other is open and honest about all the participants (and it actually has women in the letter, unlike any missives from the Schismatic 80).
One makes threats about finances. The other doesn't claim to withhold apportionments.
One seeks to disembody the body. The other wants all the differences to be kept together in one body with many expressions.
One looks at our history and seeks to repeat schism. The other  looks back and remembers that "United is not an adjective."
I could go on. But the choice is now clear for the UMC:
One vision wants to turn back the clock to a hegemony that will not stand the test of time. As the Pew Research shows, the tipping point is already past and a schismatic coalition of like-minded people (centered in the South) is the only way to perpetuate their beliefs beyond a few more decades. By using fear and economic intimidation, their leadership hopes to buy some more time at the expense (and intentional pain) to the global body that will sail past them eventually.
The other vision recognizes that we are a diversity and wants to honor that by allowing for diversity on this topic. If a local church doesn't want to do same-gender weddings, they don't have to. If an annual conference wants to ordain LGBT persons fully, they are allowed to. Annual Conference boundaries would keep "unwanted" clergy from serving across conference lines (just as they do today), and Jurisdictional boundaries would keep permissive Northern bishops from serving in the South.
Both visions name the reality that we are, in practice, a divided church. But the vision cast today reflects a UMCom poll that found "More than 90 percent of respondents said The United Methodist Church should not split over issues related to human sexuality." Also, the vision offered today maintains connectionalism, honors the current reality, and allows all of us to serve Christ through the Methodist tradition, united in what really matters, and honoring diversity when we are not yet of one mind.
A Future with Hope
There will be more reflections on this letter in the coming days. Do I expect the Hamilton/Slaughter letter here to be the final word? No. In the 23 months leading up to General Conference, there will be other letters. There will be caucus group proposals, proposals from coalitions of pastors, annual conferences, and many more, some better and some worse than this proposal. Do I have hope? Yes. My hope is that all the future letters seek a way to live together, rather than a way to use the LGBT debate as a lever to pull us apart. It's a big world out there, and it is my firm belief that a unified and just United Methodist Church can take on all the world's problems and stand united in diversity amidst a world that promotes tribalism and ghettoized placid existence. Thoughts?
PS: 
like Joel Watts
, I'd like to say
thank you to the Schismatic 80
for awakening this spirit in the people called Methodists who will–in utter opposition to the 80's agenda–instead roll up their sleeves, find a just agreement, and move forward as a
United
Methodist Church.