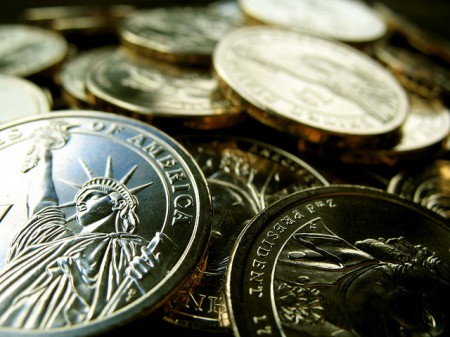 Yesterday my Facebook lit up with posts by all my clergy friends. You woulda thought that Pope Francis hit the Methodist Council of Bishops in the face with an Episcopalian thurible while singing "In Christ Alone" from the Presbyterian hymnal. It seemed to enrage all clergy equally and their voices lifted up to the heavens their wails of lament.
And like most things that unite all of Christendom together, it was about money. Specifically, losing a lot of it.
Federal Court rules Housing Exemption is Unconstitutional
Clergy enjoy a unique privilege in tax exemptions: they are able to declare a part of their income to be federal-tax-free as a housing allowance or parsonage exemption. The Freedom From Religion Foundation brought a suit against this tax code which has worked its way up from the California courts for a few years now to the Federal District Court. They ruled in favor of the Foundation in that:
The so-called "parish exemption," which allows religious ministers to avoid paying taxes on the value of their housing granted to them by their religious employers, "violates the establishment clause" of the U.S. Constitution and must be discontinued. The law, 26 U.S. C. § 107(2), has been on the books since 1954.
The change in tax code will likely not take effect until the Supreme Court rules on it in a year or two. But it is a foregone conclusion to any lawyers looking in.
I know this is unpopular but here it is: I agree with this ruling because the housing exemption is not constitutional. It won't stand up in court, its origins were a violation of church/state separation, and it is bad tax code.
However, the Privilege was to cover an unfair Burden
That said, I disagree with the sentiment that clergy are bilking the American taxpayer because of this law. Regardless of its origins, like many laws it eventually served a purpose: to fix an undue burden to clergy in tax law with the hope that it would more-or-less be a wash to offer a parish exemption.
Here's what the undue tax burden is:
Clergy are considered employees of a local church when it comes to Federal income tax (FICA), but per the IRS they must be considered self-employed when it comes to the Social Security tax (SECA).
What this means is that clergy pay half their FICA but pay the full SECA. In contrast, secular employees of institutions have their employers pay half FICA and half SECA.
If churches want to treat their clergy like secular employees and pay the clergy's half of SECA, it is counted as income to the clergyperson and the clergy is taxed on it (PDF – page 4)
Thus, religious professionals have an undue tax burden on them because they are in a religious institution and are not considered employees for half of their taxes. No other profession has this tax burden.
For decades, the IRS has turned a blind eye on the PE because of this inequality with the designation of clergy as employees-yet-not-employees. The hope is that the inequality of tax burden would be alleviated by the PE, nevermind that clergy are still taxed on the PE by Social Security (SECA) and it is counted as "compensation." But whatever.
So no, I don't have any problems with the FFRF or secular folks who say the PE is an unfair tax advantage. I agree. But I wonder if the same folks would also recognize the unfair tax burden that clergy have because of current IRS rules that state that ministers must be considered self-employed for the purposes of Social Security. The bad tax code became a countermeasure to another part of bad tax code because fixing the tax code would just suck.
Thanks to Religious Jerks for abusing the System
Instead, my problem is with religious jerks. That's right, I said it. I have no doubt that this remedial solution would have remained in place indefinitely if it weren't for a bunch of religious jerks who have ruined it for the rest of us and galvanized public opinion and group activism against this law. For example:
A Nashville church built a bookstore and a gym that it charges membership fees for. It claims that those are ministries and are exempt from property tax.
A Indianapolis church stopped paying any taxes for 17 years stating that its $6m campus was exempt from everything because all of it belonged to God. They were eventually evicted, thankfully.
Rick Warren, as per usual, is the worst when it comes to self-righteousness in church/state collisions.  It was because of his mansion and housing allowance that Congress had to change the tax law to temporarily address clergy housing exemption.
The ministerial exemption has faced legal challenge before, notably in 1996 when the IRS ordered Purpose Driven Life author Rick Warren to pay taxes on part of the nearly $80,000 he claimed as a housing allowance as pastor of Saddleback Church in Lake Forest, Calif.

Warren later won on appeal. During the process, however, focus shifted from whether Congress intended to allow an unlimited deduction or cap it at a fair market rental amount to whether or not the whole idea of exempting clergy is constitutional. Lawmakers responded in 2002 with the Clergy Housing Allowance Clarification Act to protect the parish exemption but limit it to the fair market rental value of a home.
In short, I blame those religious people who abused the system and took millions of dollars in taxes from communities that could have helped schools, infrastructure, and senior services because of their self-righteousness. But I protest personally being lumped in with the religious jerks because their actions will cause me to have an unfair tax burden which will then take years to clean up.
Who will fix the unfair Tax Burden?
So if the Freedom from Religion Foundation is really wanting to seek equality, why not offer their next suit for the churches to advocate for a just resolution to both the tax code and to the clergy. After all, from the trial court:
Some might view a rule against preferential treatment as exhibiting hostility toward religion, but equality should never be mistaken for hostility. It is important to remember that the establishment clause protects the religious and nonreligious alike.
When this lawsuit ends and the Parish Exemption is taken away, the effect will not be equality but inequality, with clergy being given an undue tax burden unlike the rest of secular society. But all I expect to hear are crickets.
Thoughts?