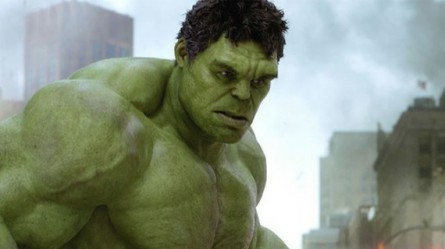 Pastors.com, owned by Rick Warren, recently posted an article claiming that research indicated that Millennials are angry. Sorry Rachel Held Evans and the 18 other folks that posted recently about Millennials…the truth is that they are just angry. The article then outlines 10 ways how to attract angry Millennials to your church, citing that research.
I'm not here to debate the topic of "are Millennials angry?" Rather, I am here to show how mistreatment of source material leads to a really shaky article.
The article is entitled "10 Ways To Create Churches Angry Millennials Love To Attend." I was suspicious of the Pastors.com article because it linked to the website where the source material was found, not to the actual article. After some digging, here's the source article. I guess a "pastor's website" had a problem linking to an article with a good amount of cussing in it. Or perhaps, as we will see, because the source material had nothing to do with the Pastors.com article.
The problem is that the 10 points that article author Brian K. Dodd outlines are not actually claimed by the practitioner who says "Millennial are angry." The actual article is an interview with two practitioners, only one of whom claims "Millennials are angry." Indeed, if you cut out all the bullet points that are included by the non-angry practitioner, then there's barely anything left:
#1 is just an assertion that ends with "Keep reading" so it is more of a section introduction than a bullet point.
#2, #3, and #4 are outlined by one practitioner (who says Millennials are filled with rebellion, optimism, and empathy) and then wholly discredited by Nancy Lublin, CEO of Something.org (who says Millennials are angry). Lublin actually says "I don't think the kids we work with give a **** about some of those awesome principles." If you are going to claim "angry Millennials" as the focus, you can't include the section that was denounced by the practitioner claiming Millennials are angry.
#5, #6, and #10 are the only points made directly by Lublin.
#7 "different types of organizational positions" shows the true error of the article: Lublin is NOT the one who claims these things. Those are being claimed by the other practioner Umair Haque, director of Havas Media Labs, who–get this–doesn't claim that Millennials are angry.
#8 "given latitude to act" is a claim by Haque, not Lublin.  In fact, Lublin discredits that claim the very next paragraph by saying "Those things don't really matter if we're still all buying stuff based on other factors." Sigh.
#9 "Dumb consumption" is a claim by Haque, not by Lublin, in direct contradiction to a quote by Lublin.
In short, article author Dodd in the "Ten Ways" article claims "Millennials are angry" and then references sections from the whole source article to support such a statement. However, as shown above, only 30% of the Top 10 are actually from the person making the "Millennials are angry" claim. An astounding 40% are actually refuted by the person making the "Millennials are angry" claim. That's really shoddy treatment of the source material.
I am all about interpreting business or non-profit wisdom and expertise for use by churches. We ought not stick our heads in the sand and groan. As John Wesley put it, we ought to "plunder the Egyptians" to benefit the church. I am thankful for such research and use it myself in my context, so I'm all for it.
However, I am not for flattening a debate between two practitioners into a single narrative of "how to reach angry Millennials" when the narrative does not treat the intent or the text of the practitioners with integrity. And it bothers me that Pastors.com would greenlight an article to shamelessly hop on the "Millennials" bandwagon without following through on the source checking.
Perhaps someday soon we'll need a Snopes.com that not only fact-checks those warm-hearted stories from the pulpit but also the claims made by websites that support pastors as well? Sigh.
Thoughts?
HULK SMASH POOR SOURCE TREATMENT