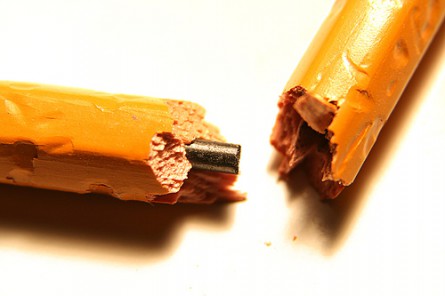 We must love them both, those with whom we agree, and those with whom we disagree. For both have labored in the search of truth, and both have helped in the finding of it.

~ Saint Thomas Aquinas
Every year after General Conference, the topic comes up again: schism, or amicable separation, will solve our church debates over the inclusion of LGBT people in the life of the church. It's a popular topic and comes in like the tide for two years after GCs and then goes out about 2 years before GCs. Given it has been a year since the last GC, we are right on track to keep talking about it.
Schism is a popular topic here at Hacking Christianity too. Since 2008, our assertion for the United Methodist Church has always come down on the negative: Schism won't solve our church problems. To facilitate and not repeat ourselves, here's a top ten list of reasons (and blog posts) why Schism doesn't (and won't) solve problems within the United Methodist Church.
Schism assumes the problems before us are intractable and unsolvable

, which is an unfaithful response to the Holy Spirit. There is no problem too big for the Holy Spirit and faithful Christians. 

Schism will

NOT

end ecclesial discrimination against LGBT people–it just leaves future generations having to deal with the same issue. While gridlock and injustice are part of our current system, they are more destructive if they are given the ability to run free.
Schism creates echo-chambers of like-minded churches who just grow more and more extreme in their unopposed views. Better is for two sides to remain in the family together to moderate the other side towards a holistic approach.
Schism negates to honor the reality is that our UMC functions with wide diversity already. There is a tension between chaos and control–schism removes that tension and allows both to run rampant instead of the Holy Spirit guiding us towards a better third way together.
Schism is a false hope that a more perfect church can be created by cutting out dissension. While we are called to be onward towards perfection, the idea that a split creates a more perfect/less perfect dichotomy is false.
Schism

FAILS

every point of the Wesleyan Quadrilateral–including Scripture, for you Wesleyan Originalists out there. While amicable separation can seem tempting, it doesn't pass the Methodist smell test.
Schism seeks to end the tension between doctrinal purity and missional relevance, but fails. There can be space in the UMC for both those who place doctrine above the human condition and those who place the human condition above doctrine.
Schism over HUGE theological debates such as Just War Theory hasn't happened…why can't it have a Just Sexuality Theory model as well? While the article below is old and has some valid criticisms, I do think it is an interesting parallel.
Schism fails to recognize logical, reasoned, and biblically-grounded ways to be a unity in diversity. Neither side has a lock on biblical and spiritual guidance for the church.
Schism has not solved our historical issues–but mergers have. In our church's history, social questions about African-American and female clergy have been solved by mergers, not by schisms. Really!
This blog's stance against schism puts us at odds with both Traditionalists who want to carve out dissenters and Progressives who want to end ecclesial discrimination. But our motives are the same: we all want change and we want it to come more quickly than it is. Schism may solve problems quickly, but it is a band-aid not a systematic regimen. It papers over our issues with different names instead of addressing root issues. It grants space for novel forms of ministry, but removes common resources to make those novel forms more replicable and adaptive. In short, schism ghettoizes a church that may be the world's best chance to model what diversity without enmity might look like. 
But let us be clear: opposition to schism does not mean support of the status quo. While the status quo justifies an unjust system, this blog has actively worked to create better systems and to think out what better ways of life together might be helpful. What a church with a uniform mission but a diverse way of living out that mission might look like. While unity is a shallow altar and ought not define what our obedience to the Gospel looks like, taking our toys and going home doesn't solve it either. Better to be pragmatic and do the discernment together. The status quo is a failed model, and it is our hope that a new common model of ministry and mission will emerge–not in spite of tension, but through it.
Thoughts? Thanks to those of you also participating in our synchblog today!