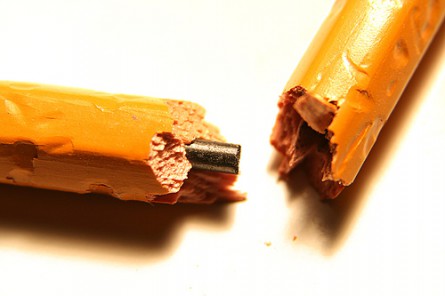 Dr. Ted Campbell, professor at Perkins School of Theology, has penned a letter against schism in the United Methodist Church. While this blog has always opposed schism in the UMC–and you would think that I would like his letter–I actually find some faults in his analysis and I believe there are stronger claims to be made regarding schism.
First, some of the criticism leveled at Campbell's letter misses the mark, I'm afraid. Here's each criticism I've seen followed by my comments:
"Campbell is all about the money and the property."

While it can seem that way, his article has eight bullet points. Two of them are about money. Two of them are about property. But four of them are about ecclesiology and "what does it mean to be the church?" While it can be telling what a person "leads with," I don't think it is fair to characterize it as "all about the money and property."

"General Conference 2012's reforms being tossed by the Judicial Council shows our size and structure are irredeemable."

Actually, our present size and structure were not factors in the Judicial Council overturning decisions. Those large reforms were overturned because they didn't take seriously constitutionality of their reforms. In the case of the Plan UMC reform, they rejected the very proposal that would have passed constitutional muster (the MFSA plan did not conflate governance and fiscal powers). Reform is possible if people are willing to accept that not their every whim is constitutional, and if they want their every whim, then they'll need to change the Constitution first, THEN their whimsical desire. Change is a process not a knee-jerk reaction…and for that, I'm glad.

"Campbell's suggestion is to just stop talking about teh gays, which is support of the status quo."

 Ted isn't making a claim like "let's not talk about gay people for four more years" that others are making. He was wanting to delete all the homosexuality passages so that there's nothing in our doctrine about it. I don't agree with that recommendation, but I don't think he is making the same claim that others do when they are exasperated about "always talking about it."
However, there are several ways where I think this effort falls short of the hope that is possible within a diverse United Methodist Church.
We ought to hope for Guidance not Silence in our Polity. Campbell hopes to go back to the good ol' days where the UMC could "erase every single thing in the Discipline on this issue…Silence [can be] be appropriate when there is no strong consensus as on issues like this." I couldn't disagree more. Silence leads to responses that are less-than-helpful. Guidance, even if its not in the direction one would hope, leads to conversation about why the guidance is there. Those of us that know our polity use it more often than those that do not; I reference the Book of Discipline regularly. Yes, I'm a church nerd, but I'd rather have guidance than silence.
We ought to hope for Honesty not False Uniformity in our Polity. Campbell writes


What happened beginning in April 1972 was that the denomination began to make declarations at the level of the General Conference about these issues. That means that local congregations, districts, and annual conferences had much less discretion over these issues because the denomination as a whole had adopted statements and later actions that claimed to enunciate a consensus on behalf of the whole denomination.

This is true, but waiting until consensus emerges is not helpful for a church seeking to guide its faithful. Better is honesty and clarity about what our Book of Discipline is about. For decades, progressives have attempted to insert language of "we are not of one mind" into the Discipline regarding sexuality…because it is true. At General Conference 2012, two big-time evangelical megachurch clergy attempted the same type of language and it was voted down. It is hard to hope for honesty in our polity, but to wait for consensus is a long long road to travel (especially given there are still United Methodists who won't accept female clergy…)

Progressives especially ought to hope for "no place left for fear and hatred to lay its head." Schism leaves one entire swath of Methodism without progressive and welcoming voices. Given that both sides of a church will continue to have LGBT children, schism leaves families on that side without the resources and welcoming presences to help; indeed, it exacerbates the problem because then the welcoming persons are "wholly other" and not welcome in the other side's pulpits or classrooms. I've written on this before in a response to Dr. Martin's call for amicable separation.
We ought to model unity in diversity for an increasingly polarized world. I believe that the United Methodist Church is a stronger witness to a world of factions and polarization when it holds together theological tension. I believe that echo chambers of like belief are toxic to move theological conversation forward, and that forcing diverse beliefs to sit in the same room together leads to more holistic approaches. Unity can mean "unity in diversity, not unity in uniformity." And my experience, as a progressive in the Bible Belt, and as a slightly more moderate presence in the West, is that diversity leads to some pretty awesome things. If we want the United Methodist Church to soar in a generation of the Nones, then holding unity in diversity is a powerful witness to a culture all too ready to ghettoize the world.
The pro-schism movement (which has Traditional and Progressive people in it) has a lot of hubris to believe that these issues before us are intractable, when our history shows that faithful Methodists have found novel ways to navigate difficult issues. Though unity is not a shallow altar that we should hold to no matter what, it is a bigger discipline than those who would want to throw in the towel seem to want to seek.
As I've written before, we need a left and a right wing to fly. But we also need understanding as to how the two wings work together and coordinate to help the bird soar. The Western Jurisdiction is claiming that perhaps the two wings do not have to have the exact same polity to be in the same mission and the same church together. They claim that uniform expression of mission is a hindrance to unity in mission, and the Western Jurisdiction is tired of being out-of-touch with the creeping secular culture–the same that will have a strangehold on the Bible Belt in a decade or so…and it can't wait. Diversity in mission is already unofficially the reality as our United Methodist Church has strong regional differences (and I've served in three jurisdictions now…it's true) and varying degrees of theological concern…maybe it is time to make plain what is already in practice.
To me, the hope is that we might be one Wesleyan denomination with a polity that allows for regional diversity. That's the way forward that I believe holds in tension the witness necessary to a polarized world, while allowing for the different regions to be the Church in ways that are most appropriate to their context. May God lead us to a place where we do no harm, do good, and stay in love with God…and maybe, just maybe, one another.
Thoughts?