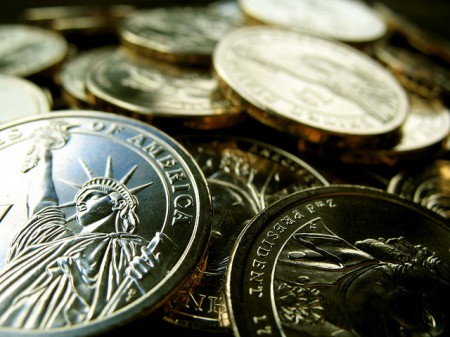 The following is an entry in the "Holding the UMC Hostage" series regarding a manifesto that 
encourages
discontent laity
in our largest churches to
defund the work of the global United Methodist Church
. Read the full series:
01 – The Setting
 | 
02 – The Blueprint
 | 
03 – The Effects
 | 
04 – The Conclusion
"Mission work around the world, whether it be a new university in Africa or bicycles for Cuban pastors, is the work of "the connection," as opposed to the work of a single congregation." – UMC.org
"Theologically understood, connectionalism is an expression of ecclesiology and mission." – Bishop Kenneth L. Carder
The previous posts focused on (a) what is the history of churches that withhold apportionments (b) what is different about this proposal (c) what are the advantages and collateral damages associated with this proposal. We even had Andy Langford himself write a response. This conclusion does not incorporate any of Andy's comments into it as I wrote it previously and decided to let it stand alone.
What is this really about?
Make no mistake: I don't believe that Langford is focusing on smaller churches that don't pay their full apportionment anyway. He is focusing on the big guys, the megachurches and large churches that pay large sums into these funds (apportionments are calculated based on membership and budget and the overall general, conference, and district budgets) and he is offering the laity of those churches a proposed method to defund the General Church without accountability to anyone. Given that many large churches run hot on issues and emotional on populist arguments, it is easy to see how a dozen or so articulate laity could defund these funds rather easily.
Several times in the document, Langford singles out two issues (other than a "lack of making disciples") as being reasons for denying a church tithe to the general boards.
First, Langford suggests that all is not equal in United Methodism as the church outside the USA reaps all the benefits without paying much:
It is time for congregations within the United States to follow the example of United Methodist congregations outside the United States (over 42% of all United Methodists) who only pay general church apportionments to the Episcopal Fund and none to the other six general church funds.  In 2011, 99% of all monies that supported the general church came from the United States.
Langford is not alone in this frustration. During General Conference, while debating a church structure that would give more votes to the Central Conferences, Rev. Adam Hamilton asked the same thing while a particular internet-connected blogger was sitting in the room 🙂
To Langford, he has turned frustration over the Central Conferences getting more voice and votes at General Conference without paying more apportionments into an egalitarian "let's make this all fair and burn it all down" scenario.
The second issue is one over trust as Langford asserts that money would be better given to people who the congregations know and "trust":
Increasingly, many congregations believe that their monies are better spent on district missions and conference ministries and benevolences, the essential connectional ministries.  These ministries are led by people known and trusted.  These monies focus more so on creating and sustaining vital congregations and empowering annual conferences.
This is an appeal to familiarity. It's hard to send a check to faceless people who do work that you cannot complain to their faces about. It's easier to do that when you know and meet the Conference or District people and they ask for your support through these apportionments. While the General Church has done better in recent years to articulate exactly what people get out of their apportionment, information does not trump relationships. It even exasperates me to no end that the General Boards are not present at every Annual Conference or regional gathering showing how they are doing ministry.
While hard to argue against, all I can say is that the very Call To Action tenet that the Reformers embraced was "a lack of trust in the system." To then exploit and exacerbate that tenet for one's own ends is not really fixing the systemic issues, is it?
The World is Round, Not Flat
To both of these issues, I lament. There used to be a time when we celebrated these Apportionments. The growth our resources supported in Africa. The missions and development in our worldwide church communities. The growth of theological education across the globe. One of our own United Methodist women became the President of Liberia. Most of General Conference 2008 was celebrating these World Service Funded advancements…
…and then in a short 5 years these Apportionments are depicted as an albatross to the US-based churches that see their votes being taken away, their financial burdens increasing, and the resources for local and regional ministry feeling the squeeze.
I reject this blueprint paper and this movement to defund the General Agencies due to the following reasons:
First, we do not have a polity that allows for "opting out" of the parts of the Connection that we don't like.The way the funds are bundled and the theological emphasis on shared ministry means that we are all in this together. Paragraph 247.14 states that paying the World Service Funds is the first benevolent responsibility of the church. The problem with pick-and-choose apportionment giving like being advocated in the previous posts is "Who decides what is and is not making disciples?" Who gave the local churches the authority to decide for the whole what was "making disciples?"
Second, the "smell test" for supporting general church work is one that most local churches would not pass–Langford's church included.  The smell test is that we should only be funding ministries that "create disciples" and not funding ministries that mostly "pay salaries." By that test, the vast majority of our local church budgets that go toward clergy/staff salary and benefits would fail. Ought we dock the salaries of our administrative assistants or church custodians because they are not "making disciples?" By holding the General Church agencies to a different standard than one's own local church is short-sighted and almost hypocritical.
Third, our Worldwide Covenant recognizes financial resources as well as other resources in our shared life church. What the United Methodist Church is struggling with is one effect of globalization (knowing where our money goes), and Langford repeatedly shows that the way the UMC is divided worldwide now is not fair. He mentions that churches and conferences outside the United States only contribute to one worldwide fund (the Episcopal Fund, which primarily funds bishop's compensation). However, General Conference 2012 approved (with only one unrelated change) that our Worldwide Covenant amongst all of United Methodism recognizes more sources of mutual support than financial–though to some churches, only the money seems to matter. Here's the quote:
In covenant with each other, we see each other as partners in ministry recognizing our gifts, experiences, and resources as of equal value, be they spiritual, financial, or missional.
By recommending defunding the Connection because the structure is unfair is a denial of this Covenant and a rejection of several theological tenets of the United Methodist Church. I don't see how a local church can make this choice to defund General Agencies and yet have the same non-financially-equal-relationship with local groups or ministries. Although upon further reflection, usually those local ministries are ministries TO ethnic or impoverished groups, not ministries WITH that allows them to vote on ministry together. That higher-level of ministry that recognizes agency is one to which we are all called–and some will continue to reject both local and global versions–and to step back the UMC from this level of engagement would be missionally stunting.
Fourth and Finally, such an action is Congregational in mindset rather than Connectional. Clergy like Dalton Rushing took issue with Andy's original UMReporter article stating that he did not want to be "accountable to a system that seeks 100% payment of financial apportionments for a dying system." Rushing writes:
I am all for leadership–and God knows individual churches have taken difficult stands against the denomination in brave and courageous ways–but explain to me how withholding money from the general church does that? How does keeping MORE money for MY church in MY context show sacrifice? How does it do anything but assert the local congregation as the unit in the church with all the power, bishops and boards and district superintendents and oversight and theology and connectionalism be damned?
The drift in recent decades has been away from connectional unity towards congregational autonomy. Even as Langford advocates for us to pay for the Episcopal fund because we need bishops, I don't believe bishops ought to be the only connectional glue. It removes an entire layer of United Methodism that is essential because without them, we have no upper connection. At their basic level, this is what those different layers of United Methodism are called to do:
The primary purpose of the local church is to make disciples of Jesus Christ.
The primary purpose of the annual conference is to provide excellent clergy to the local church.
The primary purpose of the jurisdictions is to provide excellent bishops to the annual conference.
The primary purpose of the general church is to do what the other bodies cannot do through pooled resources.
To defund the general church is to remove a rung of connectionalism that is essential in an increasingly global church. It take sacrifice. It takes accountability. It takes "Methodist" ways of doing things. Unilateral defunding by large local churches is not the Methodist way.
Conclusion
In conclusion, there's a ton of Methodist ways to express disapproval. We can express our disagreement through conversations, through prayer, through speaking out against individual official UMC actions, electing people to positions of power to influence policy, writing petitions to General Conference, being elected to serve those meta-church agencies, refusing a bishops' re-appointment, writing petitions and getting signatories…hey, we are a Methodist church and there's a method to do almost anything, including express dissent. But withholding of apportionments–refusal to pay a tithe as a church–is not a Methodist way of doing things.
But reform is needed, this I agree. Langford's words express the harsh realities that we must deal with…in appropriate ways. All the above are the Methodist ways of doing things. And we are not out of hope yet, despite the laments of the failed reformers of 2012:
Reformers will tell you that they tried the Methodist way and it was struck down by the Judicial Council and thus reform was impossible. Yet one of the competing plans–the MFSA plan–did not make the Disciplinary error of conflating governance with fiscal authority that all the other plans did. Reform is possible.
Reformers will tell you that they tried to fix the general boards but their lobbying stopped them at General Conference 2012. I didn't see the Judicial Council–whose position was not threatened in the least by PlanUMC–being lobbying to declare it unconstitutional. If they found a constitutional way to change things, it would pass. Reform is possible.
Reformers will tell you that the general boards are irrevocably broken, even though two of the longest running Board chairs are retiring. But boards matter and by jurisdictions sending the best people to be the board members, they can revolutionize entire agencies. Boards have that power, slowly and intentionally. Reform is possible.
Reform is possible and even with the worst possible lens, the General Boards' time in the sun has passed. The writing is on the wall and if they do not do internal reforms and reorientation, then they may be significantly reorganized or reduced in 2016.
That's the Methodist way.
That's a connectional way that says we are all in this together, so let's together figure this out not as congregations defunding out of protest but a unity of difference seeking a common mission together.
The Methodist way is a more excellent way. It's a more connectional way. The withholding of the church tithe is a sign of creeping congregationalism that I believe is more dangerous in the long run, and I believe this movement must be exposed as detrimental to the whole of United Methodism and not the morally upright line-item veto that it is being painted to be.
Thanks for reading the blog. I hope you share it if your Finance Committee is considering this same movement.
Thoughts?
(Image Credit: "
Clean Money
" by flahertyb on Flickr, shared under 
Creative Commons License
)