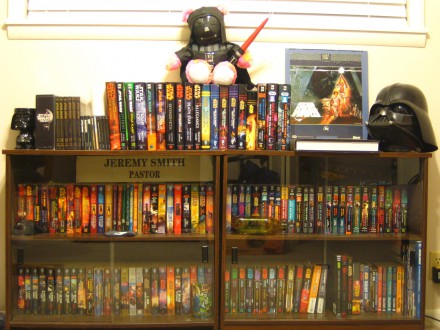 I have two walls of bookshelves that face each other. One has all my heavy theology books.
The other…well, here's the picture. It has all my books, movies, and soundtracks. And a few extras, including cups, Laserdiscs, cookbooks, comics, a Build-a-Bear from a youth, a Death Star drink cozy, and a laser-etched bottle from my brother.
Just to justify my nerd cred if the occasion ever arises that I'm questioned.
Yes, I'm glad I'm already married.
That is all.