I was a religion major in undergrad, and thus ever since the late 90's, I've wondered why why the stuff I learned in religion school is rarely reflected in the pulpit? Are preachers scared to tell the congregation that the Apostle John didn't write the Gospel of John? Or that Ash Wednesday originated as a pagan holiday? Or that believing God has a purpose for you is determinism and not really under the rubric of Wesleyan freedom?


While musing on this censorship of biblical scholarship, I ran across Jessica Hagy, who posted the following as a simple condemnation of censorship (hat tip: Friendly Atheist):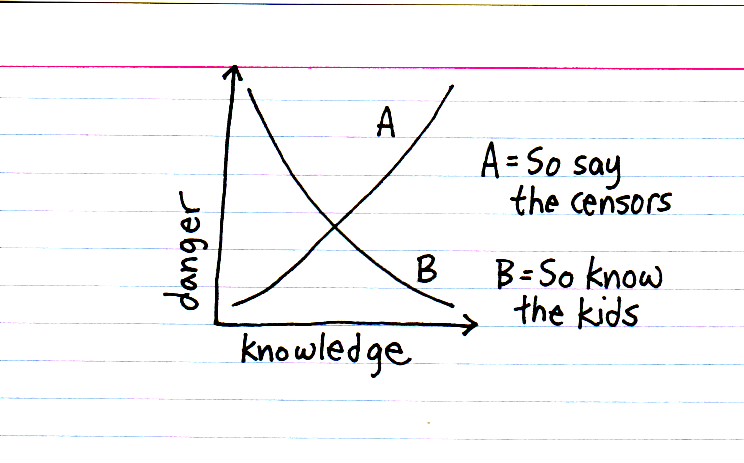 It makes me wonder if this is that simple.
The preacher (or Sunday School teacher) doesn't impart 80% of her/his knowledge because it is dangerous and "faith-shattering" to know all this stuff without a framework (ie. control).
The children (and learning adults) in the pews feel it is more dangerous to not know and thus be dependent on the pastor to interpret things for them (anyone remember the Reformation?).
What a simple illustration that depicts a tension I noticed as a student and now try to overcome as a preacher myself!